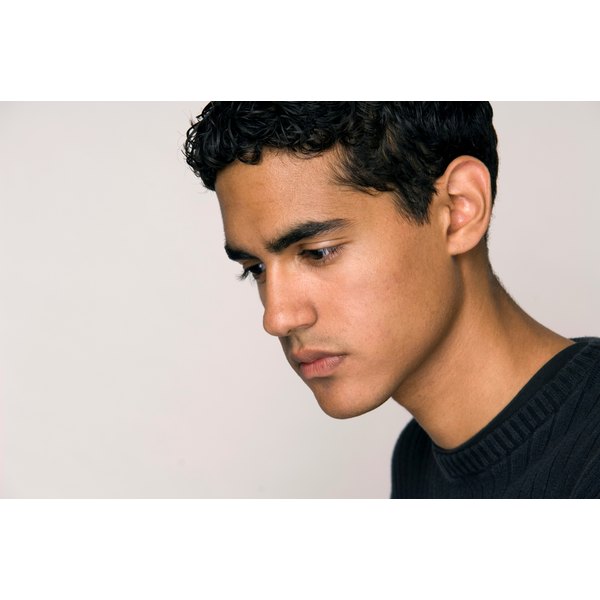 Lifestyle
Many healthy young men can solve the impotence problem through simple lifestyle changes, according to the National Kidney and Urologic Diseases Information Clearinghouse. This includes quitting smoking, losing excess weight and exercising more often to regain some or all of their sexual function. Cutting back on alcohol is also advised. There is also a serious warning about drugs. Marijuana can cause impotence, even if only temporarily and other drugs can create sexual difficulties. Medications can also be the culprit. Some drugs for unrelated disorders can cause erection problems. If you think your medication is causing impotence, tell your doctor and you can be given a different class of medication. Sometimes anxiety might be the cause of impotence; that's when counseling can help.
Therapy
Often, anxious feelings about sex for a young man are only temporary and can be overcome through techniques and advice from a counselor. A certified sex therapist can help people discuss trauma in their background, medical conditions that might affect sexuality, concerns about gender identity or concerns about arousal. These are issues that can affect young men. Sex therapy is very similar to the process used by mental health practitioners, explains the American Association of Sexuality Educators, Counselors and Therapists. A treatment plan might be proposed to deal with concerns about arousal, performance and satisfaction. Many medical centers offer options for sexual dysfunction remedies including evaluation and treatment for impotence and erection problems. The treatments may include psychotherapy, sex therapy, hormonal therapy, non-surgical techniques to treat erection problems or determining if the dysfunction is related to an illness of some kind.
Examination
It is very rare for young men to suffer from physical problems that cause impotence, but it can happen in such cases as vascular diseases or spinal and brain injuries. Tests can be done to determine this, but they are usually used for older men. In most cases, a physical examination might be done. If you are having problems with impotence, explain this to the doctor. It will be the best way to solve it. You will be advised on lifestyle changes and avoiding certain substances. A psychosocial examination can be done by a specialist with an interview and questionnaire if there are no physical problems and the impotence persists. Medications that enhance sexual performance, such as Viagra, Levitra or Cialis, can also be prescribed. Many young men are using these medications with the thought of increasing their sexual prowess, but the drugs are aimed at men with erection problems.