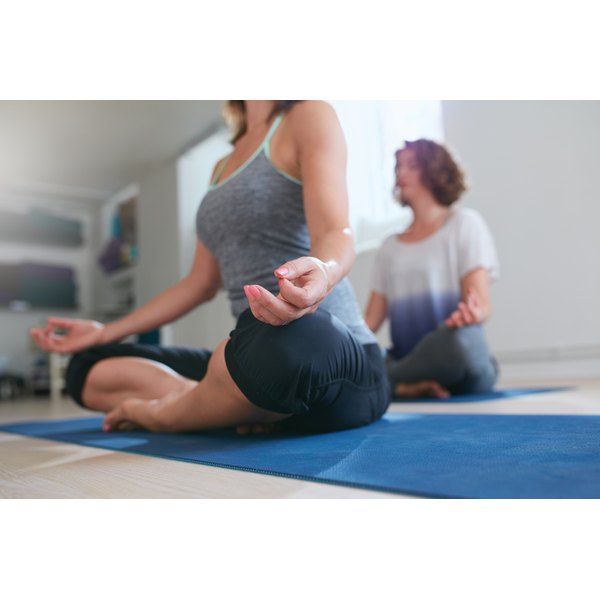 Moksha yoga is a copyrighted form of yoga practice that originated in Canada in 2004. A form of hot yoga, Moksha is practiced in heated rooms to take advantage of the greater flexibility of muscles in a warm environment.
Basic Calorie Burn
A 140-pound person will burn 440 calories in one hour of hot yoga, including Moksha and its ancestor Bikram. Because it uses body weight for resistance, heavier people will burn more calories, and lighter people will burn less during the same workout.
Variations
A 180-pound person doing a Moksha yoga workout will burn 570 calories in one hour. A 110-pound person doing the same workout will burn only 350. Other factors that might affect the caloric burn include level of intensity, different specific poses and even the mood of the person exercising.
Temperature
Hot temperatures will increase the calorie burn of your Moksha yoga session, though it won't make as much of a difference as body weight or personal intensity. When performing any exercise in a hot environment, it's important to drink water regularly to avoid heat exhaustion and other effects of dehydration.