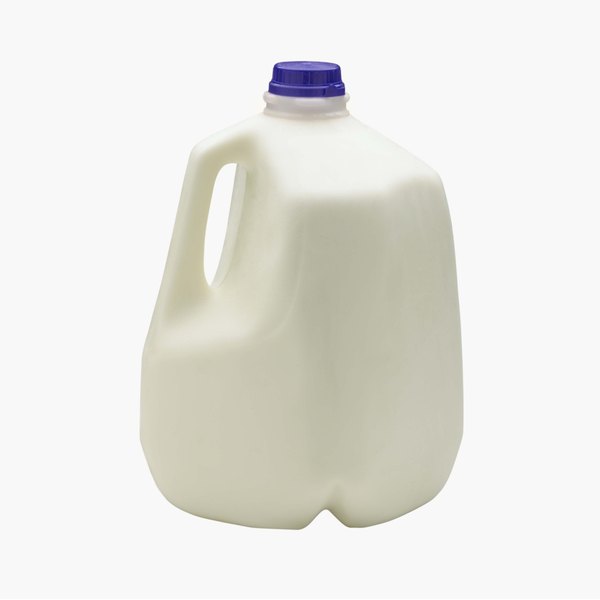 There are multiple reasons you might feel that irritating tingle on your skin that causes you to scratch: a bug bite, dryness, an allergic reaction. While there's no specific anti-itch diet, you might need to make changes to your diet if it's a food allergy that's causing you to feel itchy. Consult your doctor to determine the cause of your itchy skin.
Common Allergens
Ninety percent of food allergies are caused by eight common foods, according to the American College of Allergy, Asthma and Immunology: wheat, soy, milk, peanuts, nuts, eggs, fish and shellfish. If you're allergic to one of these foods, a rash could accompany your itchy skin. Other signs of a food allergy include stomach upset, wheezing, coughing, swelling of the tongue and, in a worst-case scenario, a life-threatening reaction called anaphylaxis. Only your doctor can accurately diagnose a food allergy.
Determining Other Food Causes
While there are specific foods that cause most of the food allergies, any food can cause an allergic reaction, says the college, even one you've eaten your entire life. If you're certain it's a food causing your itchy skin, keep a food diary to help you track your food intake and reactions. While you may only be experiencing itchiness right now, symptoms and reactions can worsen. That can be dangerous, so it's important to determine the cause.
Tips for Altering Your Diet
To improve your symptoms and stop the itching, eliminate all sources of the offending food from your diet. For example, if it's wheat causing you to itch, you need to eliminate all wheat products from your diet, including bread, pasta, most cereals, crackers and snack foods. Carefully read food labels and ingredient lists to help you sort out potential sources. Consult a dietitian to help you design a meal plan that's healthy without the problematic food.
Hydration for Dryness
If dry skin is the cause of your itchiness, you may not be drinking enough fluids. When trying to stay hydrated, water is the best choice, but how much you need depends on your diet, activity, weather and health. It's generally suggested that adults aim for 8 to 12 cups of water a day. To make sure you're getting what you need, drink enough so that you're not thirsty and your urine is almost colorless.