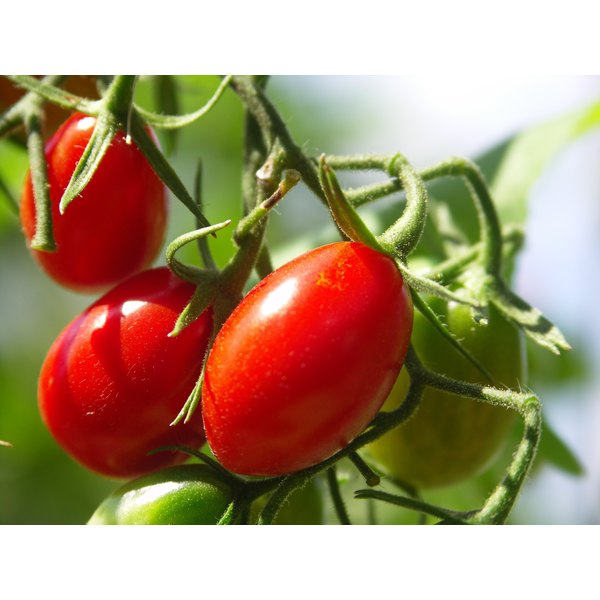 Combine a Roma tomato and a beefsteak tomato and you have a sweet grape tomato. The grape-sized hybrid is sweet and its thick skin makes it easily transportable, readily available, packs in a lot of nutrients and is a healthy snack or addition to a meal.
Tip
Sweet Grape Tomatoes has 71 Calories and 0.44 g of Total lipid (fat) per 100 gram serving according to the nutrition facts provided by the USDA Food Composition Database.
Serving Size
Four ounces of sweet grape tomatoes contains 20 calories and fulfills one serving of vegetables per the USDA's serving size recommendations.
Nutritional Significance of Calories
While grape tomatoes are low calorie, they provide your body with many nutrients. Four ounces of sweet grape tomatoes contains 1.2 gram of fiber, 0.8 grams of protein and 4.4 grams of carbohydrates. Tomatoes also contain vitamin C, potassium, minuscule amounts of fat and sodium and antioxidants that may help prevent illness and certain forms of cancer.
Caloric Impact on Diet
Eating sweet grape tomatoes increases your vegetable intake without significantly increasing your caloric intake. The low-calorie low-fat food provides you with carbohydrates, your body's prime energy source.