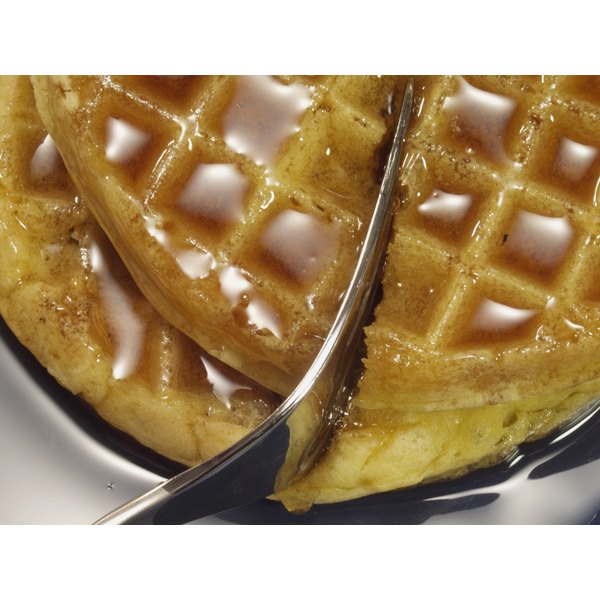 A standard serving of sugar-free maple syrup is a tablespoon. This is a healthy alternative to regular maple syrup, which contains fat, sugar and more calories.
Tip
Sugar Free Maple Syrup has 267 Calories and 83.33 g of Carbohydrate, by difference per 100 gram serving according to the nutrition facts provided by the USDA Food Composition Database.
Calories and Fat
Because the syrup is sugar free, it only has 9 calories and no fat in 1 tbsp. The same amount of regular maple syrup has about 52 calories and .04 g of fat.
Carbohydrates
One well-known brand of sugar-free maple syrup has no carbohydrates. Other brands range between 5 and 12 g of carbohydrates. Regular maple syrup has about 13.42 g of carbohydrates, which is 4 percent of your recommended daily carbohydrate intake.
Sodium
Sugar-free maple syrup does have more sodium than regular maple syrup. Sugar-free syrup has 28 mg of sodium and this is 1 percent of your recommended daily sodium intake based on a 2,000-calorie diet. A serving of regular maple sugar has about 2 mg of sodium.