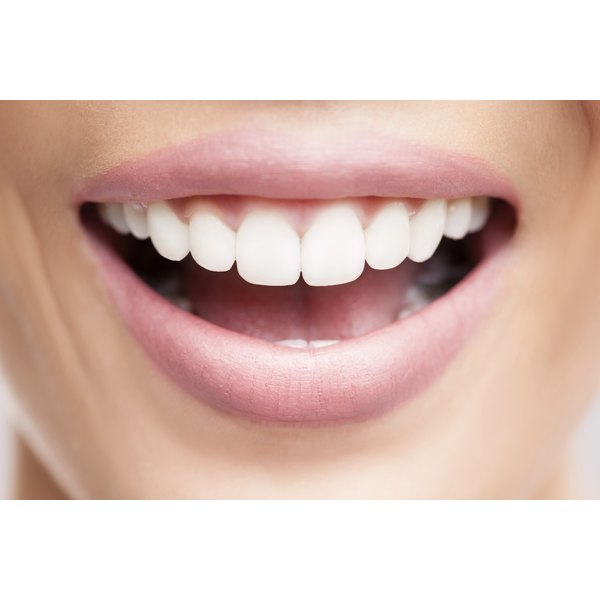 Nearly all of the body's calcium is stored in the bones and teeth, writes Frances Sizer and Ellie Whitney in the book, "Nutrition Concepts and Controversies." When blood calcium drops, the bones and teeth release calcium into the body. Iron is responsible for transporting oxygen through the blood and regulates cell growth. The body's ability to absorb calcium and iron are dependent on a variety of factors.
Medications and Supplements
Calcium supplements can interfere with some medications and with iron supplements. Iron and calcium supplements should not be taken together. Calcium is also absorbed better when taken with vitamin D, reports the National Institutes of Health Office of Dietary Supplements. Those who have low iron may be diagnosed with anemia and will be prescribed an iron supplement. Iron supplements are not fully absorbed if taken with certain medications including calcium supplements, antacids, H-2 receptor blockers and protein pump inhibitors, reports the National Anemia Action Council.
Foods
Foods that interfere with calcium absorption include spinach, collard greens, sweet potatoes, rhubarb, whole grains, seeds, nuts, soy isolates and beans. These foods contain phytic acid and oxalic acid which is found in some plants. Phytic and oxalic acid bind to the calcium and prevent it from being absorbed into the body. According to the National Institutes of Health Office of Dietary Supplements, polyphenols and phytates which are found in legumes and whole grains can decrease the absorption of iron. Soybean can also inhibit the absorption of iron because of certain proteins that are found in soybeans.
Beverages
Caffeine and alcohol can also affect how much calcium is absorbed into the body. Caffeine in beverages causes a moderate amount of calcium to be excreted through the urine. According to the National Institutes of Health Office of Dietary Supplements, young women who consumed one cup of coffee or two cups of tea a day had no effects on the amount of calcium in the bones. Alcohol can also decrease the amount of calcium that is absorbed because it inhibits the enzymes in the liver from activating vitamin D which is needed to absorb calcium. According to the National Institutes of Health Office of Dietary Supplements, the only beverage that affects the absorption of iron is tea. Teas contain tannins which can decrease the amount of iron that is absorbed