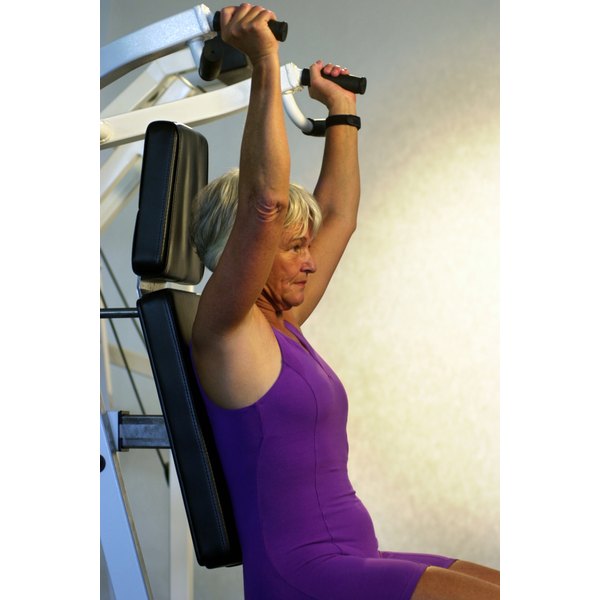 Bowflex offers home gym equipment for strength/resistance training that utilizes a patented power rod and spiraled pulley-like technology. The "Bowflex Promise" is that by working out on its equipment 20 minutes a day, three times a week, for six weeks, you'll build muscle, increase energy and lose weight.
Losing Weight
According ACE, muscle tissue is partially responsible for your basal metabolic rate -- the rate at which you burn calories when at rest. The resistance training that Bowflex provides increases muscle mass, which in turn increases your BMR, contributing to weight loss.
In addition to strength training, Bowflex offers nutritional guidance through its structured "Bowflex Weight Loss Plan." While there are numerous published testimonies of successful weight loss and fitness training via Bowflex, as with any program, amount of weight loss varies greatly among individuals.