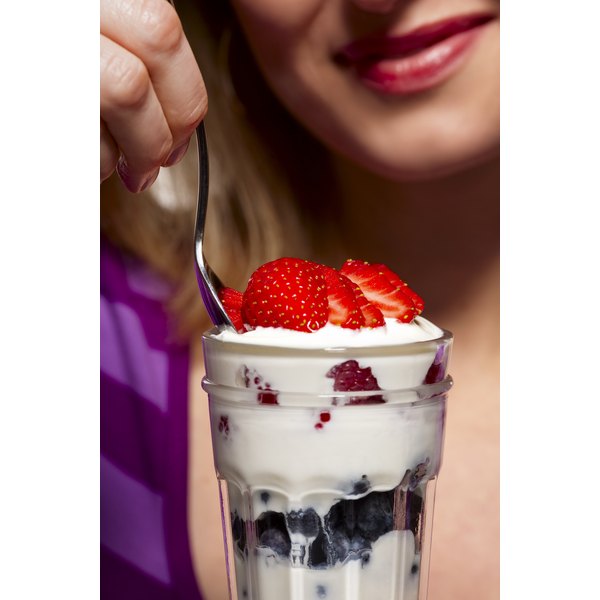 A fruit and yogurt parfait may sound like a healthy, low-calorie snack but the nutritional value of each separate serving varies from place to place. Ask for nutrition information on all fruit and yogurt parfaits before you order them, as some have a higher calorie content than others.
Tip
Fruit & Yogurt Parfait has 101 Calories and 3.36 g of Protein per 100 gram serving according to the nutrition facts provided by the USDA Food Composition Database.
McDonald's
A McDonald's Fruit and Yogurt parfait contains 160 calories per serving. One serving is about 5.3 ounces.
Eintein's Brothers Bagels
Einstein Brother's Bagels also has a fruit and yogurt parfait. The standard variety comes in a 12-ounce container. According to Fat Secret, one of these parfaits contains about 220 calories.
Trader Joe's
Trader Joe's fruit and yogurt parfaits contain 250 calories per serving.
Chick Fil-A
Popular chicken chain Chick Fil-A also offers a fruit and yogurt parfait. This parfait contains 290 calories per 7-ounce serving. 45 of these calories are from fat.