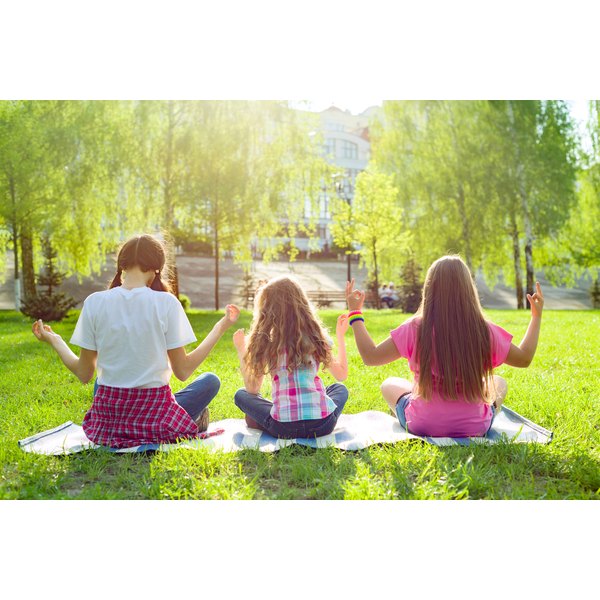 In the past, kids often walked to school and participated in physical education classes, activity which was sufficient to keep them healthy. Trainers came in the form of P.E. teachers and coaches. With the rise in technology in the last several decades, kids now spend countless hours each day in front of the TV or on the Internet, and many schools have cut their physical education classes.
These factors have affected the activity level of children, and rates of obesity in children have increased substantially. Because of this, sports and fitness organizations have developed certifications for fitness instructors who want to make kids their focus.
Importance
Youth fitness trainers teach children how physical activity affects their health. Trainers have knowledge on anatomy, physiology, body mechanics and program design as they relate to children. They understand the stages of physical development and how to train young athletes safely and effectively.
Youth training certifications ensure the instructor has undergone training on the specific needs of children, particularly how puberty and hormones affect a child's development, and the importance of strength training for bone health. This type of knowledge is especially important when a trainer wants to incorporate weight training into a fitness plan for children.
General Certifications
General certifications in personal training or group exercise can be applied to fitness experiences in a wide variety of settings. These certifications provide in-depth education in kinesiology, exercise physiology and exercise training concepts.
After receiving the general certification, a trainer or instructor can pursue additional continuing education in courses like youth fitness or youth strength training. With the combination of a general certification and additional continuing education, trainers have the knowledge needed to guide children through almost any type of exercise program.
Specific Certifications
Trainers may also decide to pursue a specified youth fitness certification, whether or not they have a general population fitness certification. These certifications provide in-depth training for those interested in working only with children.
Instructors can also choose to pursue certifications geared to a specific type of exercise or activity for kids. Examples of specific certifications for youth fitness are Zumbatomic and YogaFit Kids. These certifications focus on a particular type of class, and limit the types of fitness classes the instructor can teach.
For instance, Zumbatomic instructors know how to teach a Latin-dance inspired workout routine for children, but they may not have received training in weights or other fitness programs. Instructors with specific certifications aren't necessarily required to have general fitness certification.
Certifying Bodies
The highest-quality certifications are typically offered by organizations that are accredited by the National Commission for Certifying Agencies, or NCCA. Some of the most well-known organizations that have received this accreditation include the National Strength and Conditioning Association (NSCA), the American Council on Exercise (ACE), the American College of Sports Medicine (ACSM), the National Academy of Sports Medicine (NASM) and the Cooper Institute.