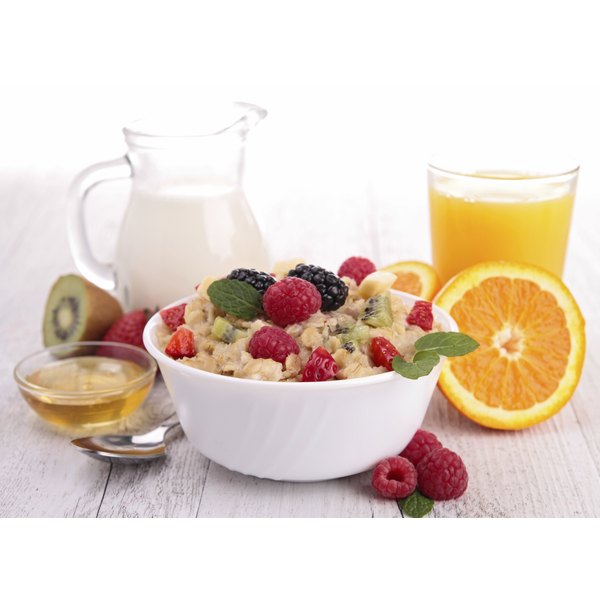 Hair loss, or alopecia, can happen to anyone, Thinning hair can be caused by a variety of factors including genetics, aging, stress, certain medications and medical conditions, reports MedlinePlus.com. Poor nutrition that lacks sufficient protein or iron can also lead to hair loss. Research suggests taking iron supplements is not recommended for alopecia. In fact too much iron in the body can actually cause hair loss, according to the American Hair Loss Association, or AHLA.
Significance
Iron is an essential mineral that is necessary for human survival, according to the University of Maryland Medical Center, or UMMC. Approximately two-thirds of iron in the body is found in protein in red blood cells known as hemoglobin, reports the Office of Dietary Supplements. Hemoglobin transport oxygen to every cell in the body. Iron surpluses are stored for future use in the muscles, spleen, bone marrow and liver.
Iron Deficiency and Anemia
Low levels of iron in the blood can lead to anemia. Losing large amounts of blood due to surgery, pregnancy, bleeding ulcers and heavy menstrual flow can potentially make you anemic, reports the experts at UMMC. Symptoms of anemia commonly include fatigue and weakness.
Anemia and Hair Loss
While an association exists between anemia and hair loss, it is not because anemia itself causes alopecia, notes the National Anemia Action Council, or NAAC. People who are anemic may have underlying conditions, such as an overactive thyroid or hyperthyroidism, or may be undergoing chemotherapy treatments for cancer which can lead to hair loss.
Expert Insight
A study published in May 2006 in the "Journal of the American Academy of Dermatology" recommended against giving iron supplements to people with hair loss unless anemia was present. Researchers cited a lack of sufficient evidence to warrant iron supplementation. The lead researcher of the study was L.B. Trost of the Department of Dermatology, Cleveland Clinic Foundation in Cleveland, Ohio.
Precautions
Iron supplements do not only appear to be unnecessary for hair loss but can actually cause more problems, notes the AHLA. Iron is toxic at high doses and can lead to hair loss. Taking too much iron can also cause serious conditions such as liver damage and diabetes.
Recommendations
A healthy diet that includes fruits, vegetables, whole grains and lean sources of protein can help keep your hair healthy. Iron-rich foods include spinach, chicken, tuna, crab tofu, oatmeal and soybeans. The NIH Office of Dietary Supplements reports that the recommended daily intake of iron is 8 milligrams per day for adult men, and 18 milligrams per day for women who are still menstruating. Once in menopause, the RDI for women is 27 milligrams per day.
The over-the-counter topical medication minoxidil, brand name Rogaine, can stimulate hair growth and in some cases even prevent future hair loss.