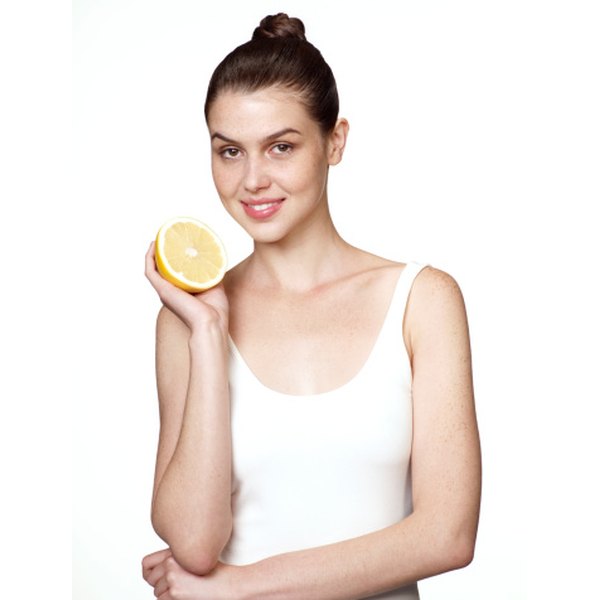 When you take birth-control pills to prevent pregnancy, you rely on their consistent effectiveness. However, certain foods and medications can compromise that effectiveness. One such food is the grapefruit. Knowing how the grapefruit could affect your birth-control pills can help you continue to prevent an unwanted conception.
Significance
When a person consumes a grapefruit, the grapefruit causes a decrease in CYP3A levels in the intestine, according to the University of Arizona's Center for Education and Research on Therapeutics. Your body needs this enzyme to metabolize certain medications, including birth-control pills. This means that grapefruit can affect the level to which your body metabolizes the active ingredients in birth-control pills.
Effects
Grapefruit, commercially processed grapefruit juice and fresh-squeezed grapefruit juice can increase the potency of certain medications, increasing their availability in the bloodstream, according to Go Ask Alice, a health and wellness resource from Columbia University. This increases the possibility for harmful side effects. For example, grapefruit can block the breakdown of estrogen in the body, according to HealthZone, a Canadian health and wellness website. This can increase the risk for blood clots, particularly if a woman has other complicating factors, such as a previous history of deep vein thrombosis.
Misconceptions
Because grapefruit is a member of the citrus fruit family, many may believe that other citrus fruits, such as oranges or pineapples, could be harmful as well, according to Go Ask Alice. However, these fruits do not contain as much of the compound that decreases the CY3PA levels — and thus do not present a danger to your birth-control pill's effectiveness. However, some other citrus fruits — such as limes, Seville oranges and pomelos — may affect the effectiveness of other medications, HealthZone cautions.
Solution
Avoiding grapefruit while taking birth-control pills can help to prevent drug interactions from occurring, according to the People's Pharmacy. However, if you enjoy grapefruit and are not prepared to give it up, your doctor may be able to prescribe a birth-control pill that does not contain estrogen. Discuss this with your doctor to determine positives and negatives associated with switching birth-control pills.
Warning
Drinking grapefruit juice and taking birth-control pills can increase the level of estrogen circulating in your bloodstream, according to the People's Pharmacy. Higher levels of estrogen also are associated with a long-term effect: an increased risk of developing breast cancer. While the occasional glass of grapefruit juice or grapefruit is not likely to have this harmful of an effect, continued interaction can increase your risk.