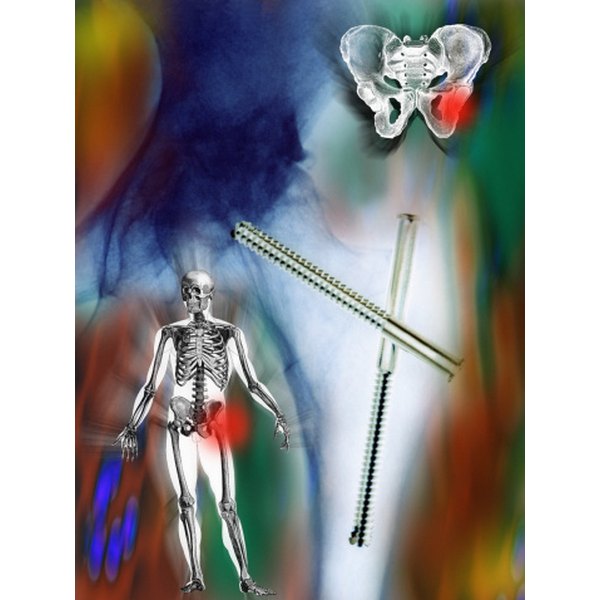 Os-Cal 500 + D is a calcium supplement taken by individuals who do not get enough daily recommended calcium or Vitamin D. Os-Cal supplements provide the body with the nutrition needed for strong and healthy bones. Os-Cal 500 + D comes in three different formulas including a sugar-free chewable. Os-Cal 500 + D is made by GlaxoSmithKline. Although Os-Cal is safe for adults to take, it is best to consult with a physician prior to beginning to discuss side effects or contraindications with current medications.
Calcium
Calcium is an essential mineral for the body. All of the Os-Cal supplements contain 500 mg of calcium. Calcium is necessary for healthy bones and muscles. The muscles need calcium to function and the body utilizes calcium for bone formation. According to the Drugs website, calcium also attaches to other minerals like phosphate in order to remove it from the body.
The form of calcium in Os-Cal is oyster shell calcium also known as calcium carbonate. Os-Cal 500 + D contains about one-half to one-third of the daily dosage of calcium. FDA recommends an adult receive 1,000 to 1,500 mg calcium daily.
While calcium carbonate in Os-Cal is used for calcium deficiencies and is safe for most individuals, its use causes kidney and parathyroid issue in individuals with these sensitivities. Calcium carbonate may also cause allergic reactions and digestive issues. Consult with a physician prior to discuss any medical issues which may be affected by taking Os-Cal.
Vitamin D
According to the Mayo Clinic, Vitamin D is found in foods like eggs and fish. Vitamin D assists the body in absorbing calcium and regulates the amount of calcium in the blood. Vitamin D also maintains the right amount of phosphorus in the body. Phosphorus is another mineral necessary for healthy and strong bones.
The original Os-Cal 500 + D contains 200 IU of vitamin D. The Os-Cal 500 + Extra D contains 400 IU of Vitamin D.
Flavoring
Only one Os-Cal product contains flavoring. It is Os-Cal + D chewable tablets. Os-Cal plus D chewable tablets dissolve in the mouth. The chewable tablets allow individuals sensitive or unable to swallow calcium supplements to get the recommended daily dose of calcium and Vitamin D.
Os-Cal plus D chewable tablets contain either lemon chiffon or assorted fruit flavoring. Os-Cal + D chewable tablets are sugar-free but do contain sucrose as the sweetener.