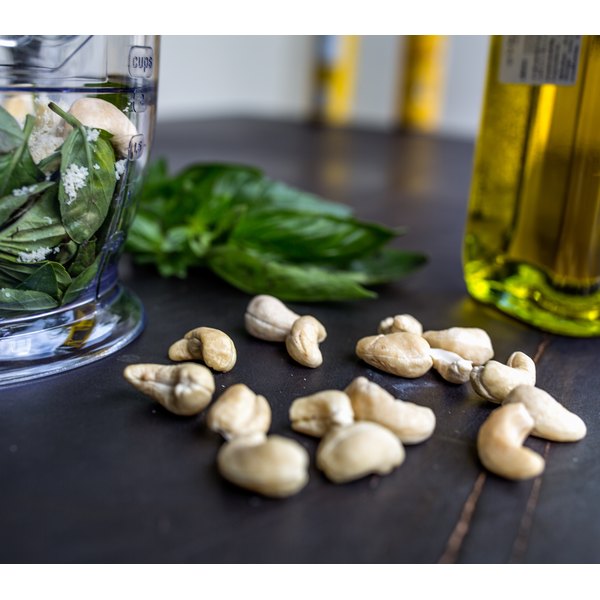 If you frequently find yourself reaching for some cashews as a mid-afternoon snack, you're hardly alone. A 2013 article in "The Guardian" notes that the global import and export of cashews eclipses $4 billion annually. You can find this crescent-shaped nut in supermarkets in its raw form or roasted and salted. Eating the raw nut helps you avoid the increased sodium of the salted variety.
A Healthy Source of Protein
One ounce of raw cashews, about 16 to 18 nuts, contains 157 calories, according to the U.S. Department of Agriculture National Nutrient Database. The same serving size has 5.2 grams of protein, 12.4 grams of total fat, 8.6 grams of carbohydrates and 1.7 grams of sugar. Raw cashews also contain several minerals, including 83 milligrams of magnesium, 168 milligrams of phosphorus and 187 milligrams of potassium. Cashews are high in omega-3 fatty acids and other essential fats.