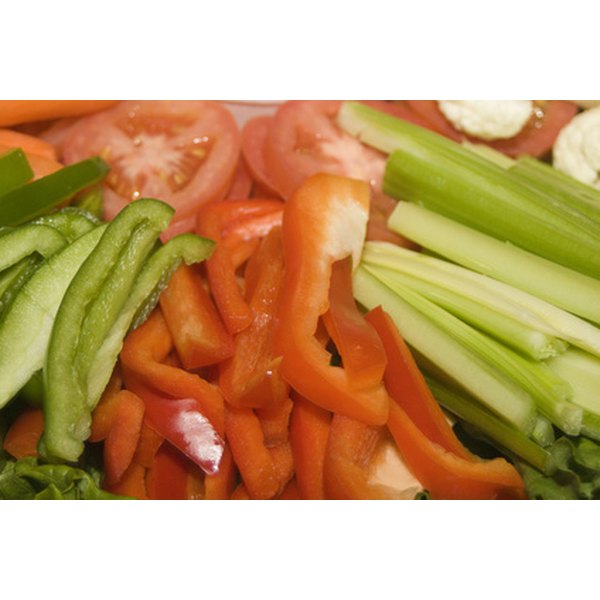 Diet and nutrition can supply a significant amount of essential vitamins and minerals, but taking a daily multivitamin can provide additional nutrients that aren't consumed through an everyday diet. One A Day vitamins, for example, provide a specific breakdown of essential vitamins and minerals that complement your diet and promote a healthy lifestyle. You can choose the blend of One A Day vitamins that matches your individual requirements.
Tip
One serving of One A Day Vitamin is reported to have 1 Calories, according to the nutrition facts provided by livestrong.com.
Types
One A Day vitamins are available in a variety of blends based on age, gender and activity level. Female-specific blends, for example, are available in a prenatal, active metabolism and menopause formula. Each formula contains a specific ratio of vitamins and minerals that promote healthy body functions during that time. Other types of One A Day vitamin formulas include a Men's Health Formula, Men's Pro Edge, Women's and Men's 50+, Cholesterol Plus, Energy and Teen Advantage.
Function
Each One A Day vitamin is specifically formulated to promote healthy body functions. As a general rule, the vitamins in the One A Day formulas promote muscle, bone, blood and tissue health. Certain vitamins and minerals act as antioxidants that neutralize the negative effects of free radicals that can cause certain diseases and cancers. The Men's Health Formula, for example, is designed to support heart health, blood pressure, immunity and physical energy in males. The blend of vitamins including B6, B12, C and E promote a healthy heart while vitamin C, calcium and magnesium promote a healthy blood pressure and pantothenic acid, chromium and folic acid promote sustained energy levels.
Benefits
While every vitamin and mineral found in One A Day vitamins supports specific body functions, some of the most important nutrients include potassium, calcium, phosphorus and vitamin D. Potassium plays an important role in nerve impulses, digestion and the release of insulin. Calcium and phosphorus work together for building strong bones and teeth along with muscle contractions. Vitamin D plays the role of allowing the body to properly utilize calcium to build strong bones.
Other Ingredients
One A Day vitamins contain additional ingredients to form the pill. Most formulas will contain gelatin as an inactive ingredient from a beef or pork source. Every One A Day formula is 100 percent gluten-free.
Considerations
With several formulas, choosing a One A Day formula can be difficult. You can use the "What's Your One A Day?" resource on the One A Day website to help with selecting the appropriate formula. One A Day recommends consulting a physician before using any vitamin supplements.