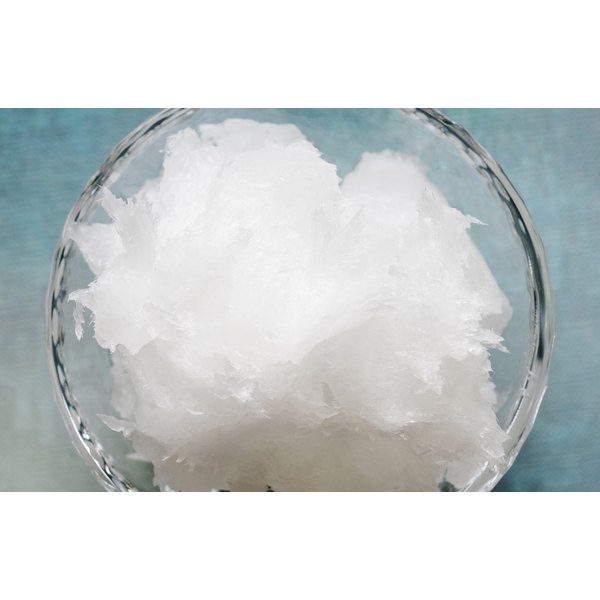 Controlling your blood sugar level is an ongoing concern when you have diabetes. Your diet, activity level and medications all have a role in the complex metabolic processes involved in regulating blood sugar levels. Some people advocate consuming coconut oil to help control blood sugar levels. As of publication, however, a search of the medical literature reveals no evidence that coconut oil directly improves blood sugar levels.
Saturated Fat Content
Coconut oil is more than 85 percent saturated fat. According to the American Diabetes Association's November 2013 nutrition guidelines, few studies have examined the relationship between the amount of saturated fat in the diet and blood sugar control. However, there is a well-known increased risk for heart disease among people living with diabetes. The ADA recommends limiting saturated fat -- including tropical oils such as coconut oil -- to no more than 10 percent of total calories to reduce the risk for heart disease. The American Heart Association recommends that less than 7 percent of calories come from saturated fat.
Saturated Fat Type May Matter
Coconut oil is a medium-chain fatty acid, whereas most saturated fats are long chain-fatty acids. Compared to long-chain fatty acids, medium-chain fatty acids are more easily metabolized. They provide quicker energy and are not typically stored as body fat. Since fat metabolism is closely linked to other metabolic processes that affect blood sugar regulation, there is interest in exploring whether medium-chain fatty acids may indirectly affect insulin or blood sugar levels. However, as of the time of publication, these studies have not been conducted in people to determine if there is any role for medium-chain fatty acids, such as coconut oil, in the diets of people living with diabetes.