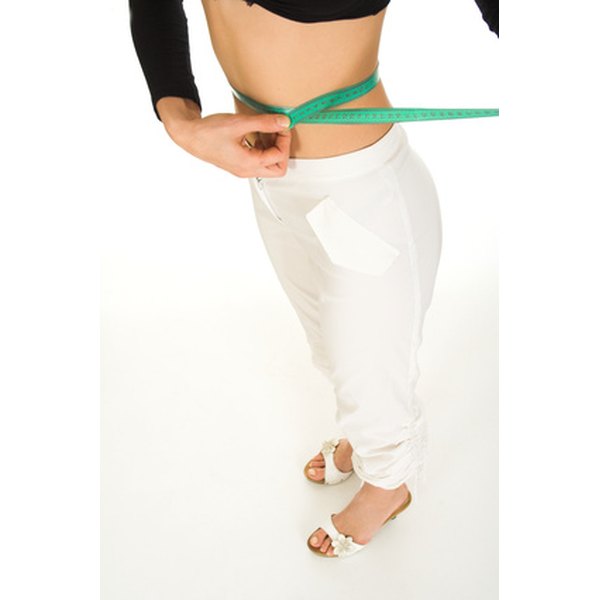 Collagen protein makes up much of the human body, forming an important component of ligaments, cartilage, tendons and bones. Many are familiar with collagen role in keeping skin firm, strong, elastic and youthful. Collagen supplements come from hydrolyzed or enzymatically pre-digested animal proteins. Common sources of collagen include chicken, cows, oxen, pigs and sheep. Besides weight loss applications collagen may also provide anti-aging and joint health benefits due to its high content of restorative and nitrogen-rich amino acids, according to "Supplements 101" by Jim Stoppani, PhD.
Twinlab Cher-Amino
Twinlab's Cher-Amino predigested collagen product contains hydrolyzed whey protein. In each two tablespoon serving, Cher-Amino delivers 15g of protein, 5g of carbohydrates and zero fat, for a total of 80 calories. Thirteen grams of protein come from hydrolyzed animal collagen. Cher-Amino contains a small amount of crystalline fructose as a sweetener. Additional ingredients include filtered water, propylene glycol, natural and artificial flavors, citric acid, phosphoric acid, vegetable oil, methylparaben, sodium benzoate, propylparaben and sorbic acid. Twinlab recommends using 2 tbs or more daily.
Dr. Venessa's Anti-Aging 3 Collagen
Dr. Venessa's Anti Aging 3 Collagen contains types I, II and III collagen proteins, sourced from bovine skin and chicken sternum. In addition, it contains the collagen-boosting amino acids L-glycine, L-lysine and L-proline. Additional nutrient support comes from 300 mg of silica and one gram of vitamin C. Per serving the product delivers 14g protein, 0.4g of carbohydrates and 0.5g of fat, for a total of 98 calories. Other ingredients include citric acid, natural fruit flavors, beet juice and stevia extract. Dr. Venessa recommends taking one to three scoops daily. You must refrigerate this product after opening.
Health Direct AminoSculpt
Health Direct's AminoSculpt is a nighttime collagen formula that holds a U.S. patent for weight loss. They claim it reduces body fat, increases metabolism, lifts energy levels, and supports joint, hair and skin health. AminoSculpt is enzymatically hydrolyzed for fast absorption and it contains no stimulants, chemicals, artificial colors or flavors. Per 1 tbs serving, AminoSculpt provides eight grams of collagen protein and 3g of carbohydrates from fructose. Additional ingredients include purified water, citric acid, sodium benzoate, potassium sorbate and natural cherry flavor. They recommend taking one to three tablespoons at bedtime with 8 oz of water.
Now Awe-Slim
Now's Awe-Slim product claims to help with weight management and to support lean muscle mass. Each capful serving contains 2g of protein, eight grams of carbohydrates, only two of which are sugars, and 40 total calories. In addition to collagen, this product provides such weight loss support ingredients as aloe vera juice, apple cider vinegar, conjugated linoleic acid, garcinia cambogia, L-carnitine, L-arginine, L-lysine and L-ornithine. Additional ingredients include deionized water, vegetable glycerin, citric acid, malic acid, natural fruit flavors, ascorbic acid, potassium chloride, beta-carotene, sodium benzoate, potassium sorbate, and natural vanilla extract. Take one cap on hour or more after your last meal of the day, diluted in 8 oz of water.