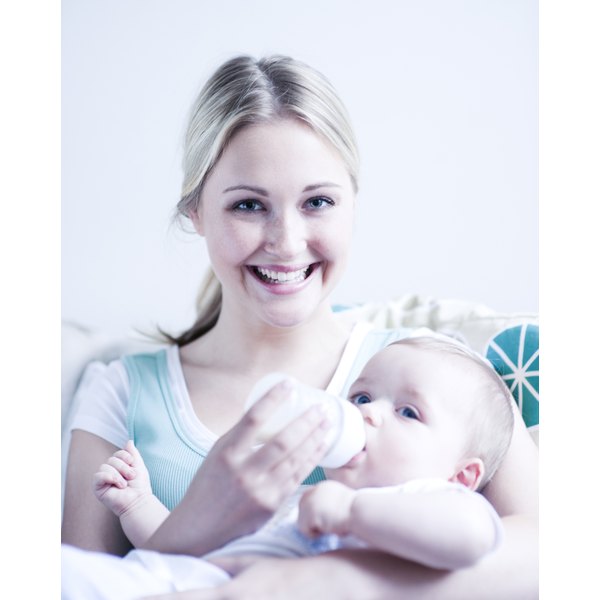 A young mother in today's society may have difficulty with juggling everything. The responsibilities of raising children take precedence over everything else. In the United States 34 percent of young women become moms by the age of 20. Young moms are less likely to finish high school and more likely to end up on welfare. According to the Urban Institute, America's low-income working mothers are struggling to get by, too often forced to make impossible choices among food, housing, healthcare and childcare.
Education
Grants are available for young moms wanting to continue their education and earn a degree. The costs of colleges are increasing. Pell grants do not have to be paid back and are available to low-income students. Eligibility for federal student aid is based primarily on financial need.
Childcare
Finding good childcare is a necessity when trying to maintain employment or continue education. Many states offer childcare assistance programs that base monthly childcare payments on the amount of hours a parent attends school, works or trains. With childcare assistance programs, a mother can choose a licensed childcare provider, childcare center or school-based program from the state's provider list. While enrolled in your state's childcare assistance program, your child will receive nutritious snacks along with good care. According to the Child Care Group, childcare assistance programs serve over 14,000 low-income families through state and local funding. To qualify for this assistance, you must be the primary caregiver or parent of a child under the age of 13, be working or enrolled in a training program for a certain amount of hours determined by your state and qualify as low-income according to your state's requirements.
Housing
Housing grants are available for young moms in need of safe housing for their family. According to the U.S. Department of Housing and Urban Development (HUD), the Second Chance Homes program for young moms offers the skills needed to be self-sufficient, become more effective parents and lead independent, productive lives. HUD has a Housing Choice program that offers housing assistance to young moms that allows them to find their own housing. Eligibility is typically determined by income and family size. Public housing is limited to low-income families. Eligibility is based on annual gross income as well as U.S. citizenship or eligible immigration status.