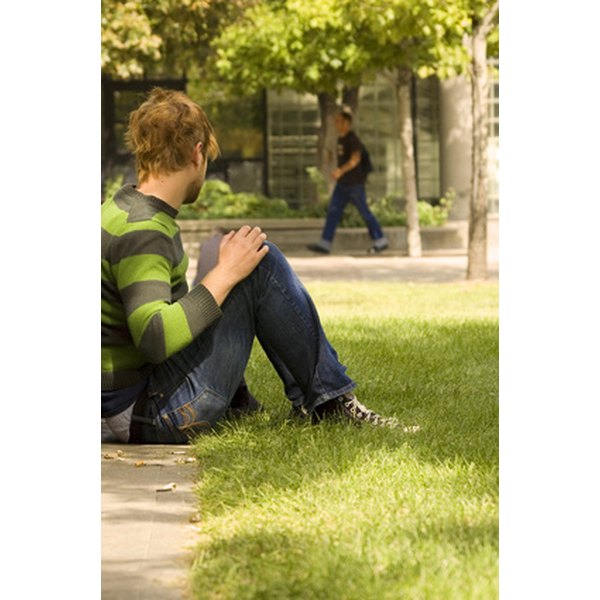 Juvenile delinquency involves a child under the age of 18, who exhibits problematic behavior at home, school and in social settings. Parents want what is best for their children, but in some cases the best discipline and rule enforcement is no match for the consequences. Looking for programs or ways to prevent problems from getting out of hand, will help you get a handle on the situation.
Clubs and Associations
One way to help your child through personal issues or prevent him from making bad choices is to surround him by supportive people in a positive environment. Turning to local clubs and associations in your community will help provide support and guidance to your troubled teen. The Boys and Girls Club of America offers a program called SMART moves or Skills Mastery and Resistance Training. This is an educational program that involves leaders from the community, members of the boys and girls club and parents. It teaches kids how to identify problem triggers of substance abuse and pre-marital sex. It gives them tools on how to say no and be assertive with others by practicing positive decision-making skills.
The Salvation Army also has programs that help disadvantaged youth who may be at risk for social and academic problems. The Ray and Joan Kroc Corps Community Centers are scattered across the U.S. and offer activities for kids such as a pool, ice arena, rock climbing, computers and libraries. The goals is to offer all kids exposure to a variety of activities and arts that they may not experience in school or at home.
After School Programs
Many programs that are available directly after school hours, prevent children and teenagers from being at home alone and getting involved with substance abuse and gang violence. Find Youth Info explains that there are several types of after school problems that help combat juvenile delinquency. This begins by schools and communities organizing programs that will entice and draw in youth to participate. This could be having the school gym or weight room left open and available for kids until early evening hours so they have a safe place that is drug free to hang out and socialize. After School.gov offers activity ideas for school and local organizations to develop and offer the community such as field trips, tutoring, academic advancement or enrichment courses and field trips.
Working and Volunteering
Finding a job may be a good way for your daughter to showcase her skills and avoid common juvenile delinquency problems. She will be occupied with work and maintaining a schedule. A job will also teach her work ethic and become a positive reference for her future career. Volunteering is also another program that can turn troubled kids into productive members of society. It allows your daughter to donate her time to make a difference in the lives of others.
Dosomething.org explains there are several advantages to kids and teens volunteering such as fulfilling graduation requirements, learning new skills, improving your college resume and finding about new career possibilities. Volunteering and working takes up a lot of free time with kids that they may otherwise have used getting into trouble.