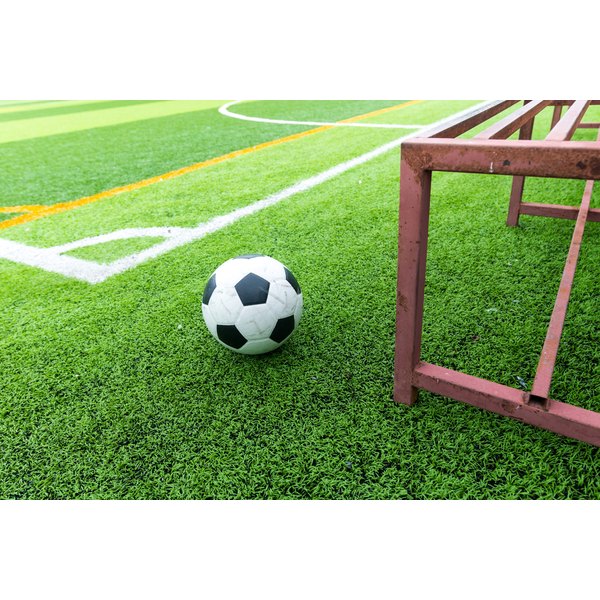 Artificial turf is an innovative surface that replicates the look and feel of natural grass. It is created from synthetic fibers and used in a variety of sports, such as field hockey, football, lacrosse and soccer. Artificial turf is easy to care for, but can also pose a greater risk to an athlete's health than natural grass.
Pro: Low Maintenance
The Synthetic Turf Council has a vested interest in promoting artificial turf of course. But it insists it is environmentally friendly because it doesn't need to be watered, thus playing a major role in water conservation. Also, it doesn't cost a lot of money to maintain artificial turf. According to the Town of Wellesley, Massachusetts, it costs $45,000 less to maintain artificial turf, compared to natural grass.
Con: Injuries
More injuries can occur when athletes train or compete on artificial turf. According to Reuters, NFL players suffer more leg injuries when practicing or competing on artificial turf because the footing was less secure than on natural grass. Artificial turf can cause other injuries to occur. The New Jersey Work Environment Council says artificial turf can reach temperatures of up to 150 degrees, which can make athletes more susceptible to burns, dehydration and heat exhaustion.