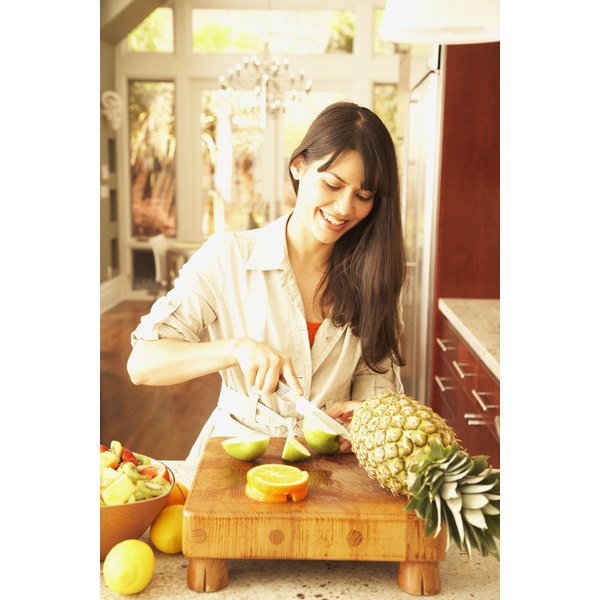 Citrus fruits range from sweet to sour, and they include oranges, tangerines, grapefruits, limes and lemons. Well-known for their vitamin C content, these fruits provide energy, fiber, folate and potassium. They are also good sources of disease-fighting antioxidants called flavonoids.
Citrus Health Benefits
Eating citrus fruits may protect you against stroke. In an article published in 2012 in "Stroke," researchers looked at data on almost 70,000 women from the Nurses' Health Study, and they concluded that flavonoids in citrus fruits may reduce the risk of stroke in women. According to the Dairy Council of California, the flavonoids in citrus may halt cancer cell growth and slow down tumor progression. They may also reduce plaque formation in your arteries and improve blood circulation.
Orange Nutrition Facts
A cup of raw orange sections contains 85 calories, 21 grams of carbohydrate and 4 grams of fiber, according to the Nutrition Value website. This virtually fat-free food delivers 160 percent of your daily vitamin C needs, 14 percent of your folate requirement and 7 percent of your potassium needs, based on a 2,000-calorie diet.