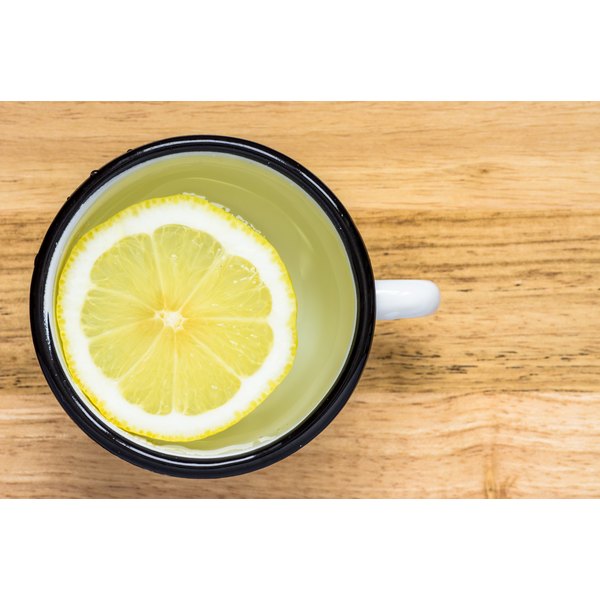 Losing weight by eating right or exercising can certainly be difficult. However, you can also try one of the many weight loss techniques known to be effective and efficient in the comfort of your own home. These techniques can apply to anybody looking to lose weight quickly. Before starting any new weight loss plan, however, speak to your medical doctor for more information.
Weight Loss Beverages
One way you can lose weight while at home is to include beverages in your diet that are known to help with weight loss promotion. For example, apple cider vinegar and green tea extract are two alternative medicine beverages that can be used as a natural weight loss option, according to the University of Michigan Health System. Mixing these herbal and fruit extracts with water can easily prepare an effective tea or health beverage. Another example of a home weight loss beverage is water mixed with lemon or lemon extract. Speak to a nutritionist to learn more about other common fruits and herbs that can be helpful.
Limit Your Carb Intake
Another easy weight loss plan you can incorporate at home is limiting or completely avoiding carbohydrate intake in the foods you normally eat. Lowering the number of carbs you consume in your diet will force your body to burn excess carbs and fat deposits on your muscles as a form of body fuel. When new carbs are not introduced to the body via food, your body will start to shed pounds as more fat is burned for energy. Foods to avoid in this plan include breads, pastas, sugary soda and snack foods.
Increase Metabolic Rate
Your metabolic rate is a big contributing factor to how your body responds to food digestion and waste excretion, according to the University of Maryland Medical Center. One way to promote weight loss at home is to increase this metabolic rate naturally. To do so, you can increase the number of meals you eat during the day while decreasing the size of these meals. As your body is introduced to more food throughout the day in manageable amounts, your metabolic rate will increase. This increase in rate will force your body to burn more calories and fat deposits to digest these smaller, more frequent meals.