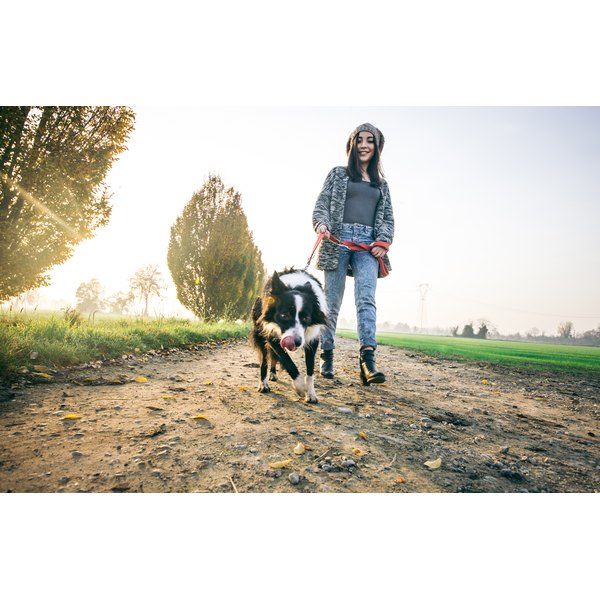 Whether your youngster is looking for extra toy cash or trying to save up money for Christmas or the latest techno-gadget, options available to a child under 14 -- the minimum legal age for the majority of paying jobs -- can be limited. Fortunately, with a little creativity and some perseverance, your child will have his piggy bank filled in no time.
Kid & Pet Helper
While your child won't be ready to babysit on his own at age 11, he can get in some experience beforehand as a parent's helper. He can entertain preschool-age children while a mom and her newborn take a nap, or help out with playtime instead. He can also offer his academic skills by tutoring younger children. Help your young animal enthusiast earn some money by pet-sitting while neighborhood families are on vacation. He can also offer a dog-walking service or regular grooming services for cats and dogs.
Outdoor Variety
If you worry your youngster will get bored with the same old job day-in and day-out, the changing seasons provide opportunities for work that changes regularly. In the warm weather, she can can mow lawns, help with gardening or set up a car wash station. She can rake leaves and help to put gardens to bed throughout autumn, and shovel driveways and sidewalks in the winter. When she is old enough to apply for formal work, she can continue to work outdoors as a camp counselor, lifeguard or golf caddy.
Home Work
You can encourage your child on his money-making ventures by offering to pay for a variety of chores around the house. Show your child how to do each task properly so he can offer similar services outside the home to neighbors and family. Your young arts-and-crafts devotee can earn a little extra money by selling crafty creations he makes at home, such as painted bird feeders, hand-decorated T-shirts, Christmas ornaments, Easter baskets, decorative jars, beaded jewelry and painted garden stones -- a potentially lucrative endeavor during holiday seasons.