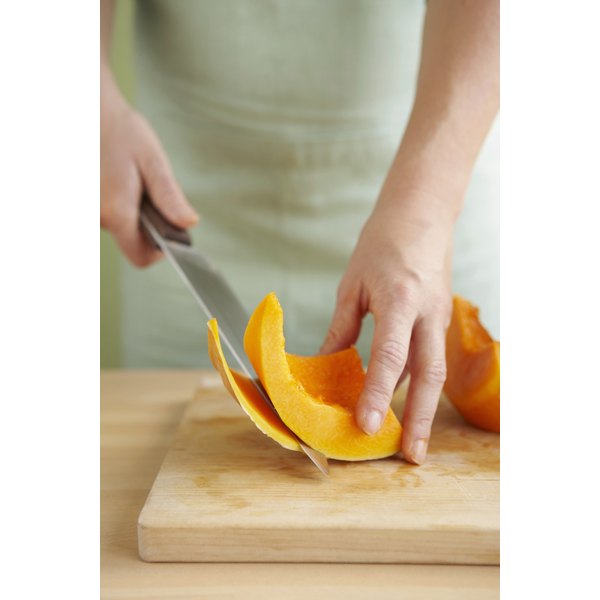 Weight Watchers is a popular weight loss system, characterized by assigning different point values to foods. You are designated a certain number of points per day depending on which specific plan you follow, and that is how to keep track of how much to eat. Finding healthy snacks that are low on points is an important way to combat hunger during the day while following the Weight Watchers plan. Remember to check the point values of all of your snacks and add them to your daily totals.
Mini Pitas
Making a mini pita is a healthy way to curb your hunger during the day. Cut a whole wheat or whole grain pita into quarters, or smaller if you prefer. Spread some hummus, which is a middle eastern dip made mainly from mashed chickpeas, onto the pita triangle and enjoy. Consider adding some zero point extras such as spinach or cucumber for extra flavor.
Ham and Turkey Roll Ups
Mix together 1 tsp. of reduced fat or fat free mayonnaise with 1 tsp. of Dijon mustard. Spread the mustard mixture over a washed romaine lettuce leaf, then add a slice of low fat turkey or ham. Starting at one end, roll the lettuce leaf up, then insert a toothpick to keep it in place.
Black Bean Dip with Pita
Black bean dip is a versatile condiment that you can enjoy spicy, extra spicy, or not spicy at all. Open a 14-oz. can of black beans, then drain and rinse them well. Puree the beans in a blender or food processor with nonfat sour cream and as much hot sauce as you like. Start with a few splashes, then work your way up if you aren't sure. Serve the dip with some whole wheat pita wedges or raw vegetables.
Tomato Avocado Soup
Open a can of low fat tomato soup and pour 1 cup of it in a bowl. Add 1/4 cup each of diced tomato and avocado, then 1 tbsp. of fresh torn or sliced basil. Chill the soup in the fridge for a few minutes, or eat at room temperature. Use whichever type of tomatoes you like best, and make sure the tomatoes and avocado are ripe before adding them to the soup.
Little Extras
If you don't have the time for much preparation at snack times, foods such as grapes, bananas, grape tomatoes, air popped popcorn, cheese and crackers and low-fat yogurt will see you through. Consider preparing grab and go type snacks on certain days and keeping them ready for when you want them later in the week.