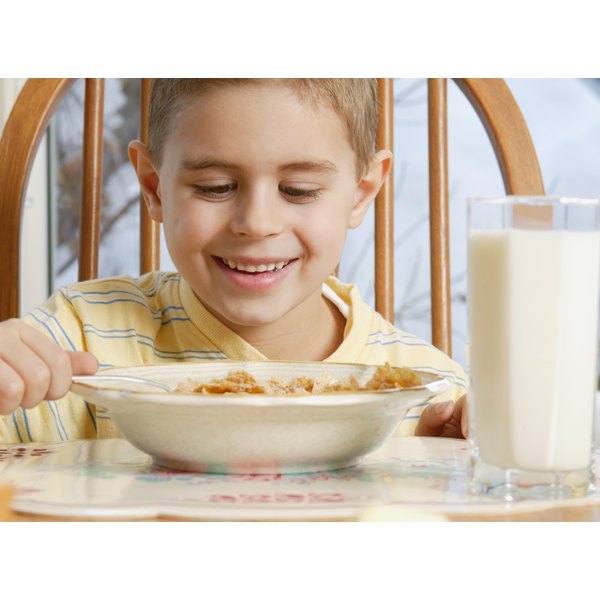 Kids tend to like consistency. Most of the time, this is a good thing, but it can lead to eating the same five meals every week. Making nutritious, tasty meals does not have to be difficult, and encouraging kids to try new foods will broaden their culinary horizons.
One Pot Meals
One pot meals are easy to cook, easy to serve and, most importantly, easy to clean up. Casseroles are good one pot meals that can be made to appeal to kids' tastes.
Leave the spice out of chili, and let the adults sprinkle chili powder on their own bowls at the table. Provide shredded cheese, sour cream, diced avocado, and scallions, giving kids a way to customize their dinner.
Chicken Noodle Casserole is a classic weeknight dinner because it works—it's easy to prepare and has mild flavors that appeal to both to kids and adults.
Slow Cooker Meals
Slow cookers are a great way to come home to a delicious meal after a long day. As an added benefit, many classic slow cooker meals appeal to kids as well as their parents. One such meal is shepherd's pie, which includes a stew of meat and vegetables topped with a crust of biscuits or mashed potatoes.
Kids' Tastes
Many kids prefer mild, familiar flavors. When you want to introduce a new meal to kids, try introducing the dish with a modified recipe that minimizes spiciness and emphasizes flavors similar to those your kids already enjoy. Once they are used to the new dish, you can add spices and new flavors.
Enlist Help
Reluctant eaters may be more interested in new foods if they are involved in planning, choosing ingredients and preparing the meal. Menu planning is a great time to discuss nutrition and balanced meals. Look through cookbooks or magazines with plenty of pictures with your child and let her choose the main dish and sides.
Even very young children can help cook dinner. At 3 or 4 years old, a child can wash vegetables, mix ingredients and toss a salad. Older children can learn how to heat up food on the stove and chop vegetables. Children should never use knives or the stove without adult supervision.
Add A Fun Element
New foods are easier to accept when they are fun. If you would like to introduce an Italian dish, read a story from Roman mythology, play Italian music or learn a few words in Italian with your child.
A fun, easy way to make dinnertime interesting is to prepare foods usually found at breakfast or lunch. Pancakes and sausages are easy to prepare, and having them for dinner adds an element of fun. Grilled cheese and soup is an easy, hot meal that appeals to most kids.
Make-your-own pizza is an easy, fun and nutritious meal. Provide pre-made pizza dough, sauce and your kids' favorite toppings, then let them make their own pizza creations.