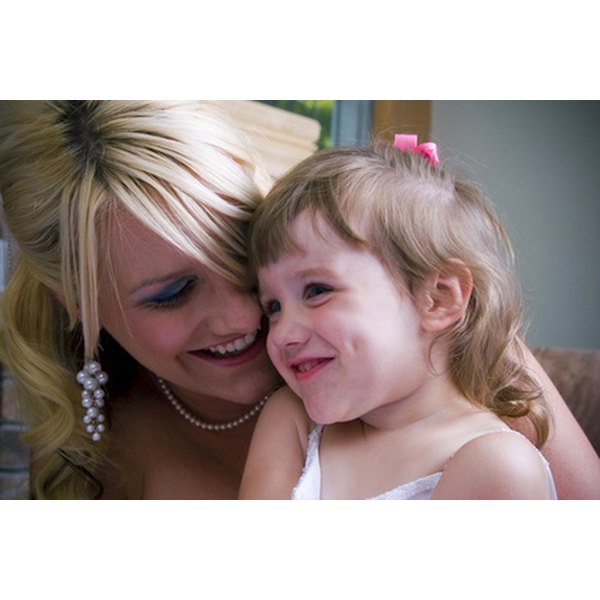 In times of high unemployment, more stay-at-home moms are going back to the workforce to help supplement their household income. The U.S. Bureau of Labor Statistics announced that as of July 2010, the unemployment rate was 9.5 percent, meaning there's more competition than ever for jobs. If you've stayed at home with your children for a few years, it's time to restructure your resume to explain a large employment gap and pitch your talents and abilities as assets to any company.
Start a new resume from scratch and toss your old resume out. Depending how long you've been away from work, your old resume might be hopelessly outdated and not truly reflect your evolved talents, notes "Forbes" magazine. Start anew for a more modern approach to your resume writing for a better chance at a job.

Base your resume around your skills and talents, not just your experience, suggests TODAY contributor and employment columnist Leslie Morgan Steiner. Even if your work experience stopped for a few weeks while you cared for your children, your skills evolved as you learned to do volunteer work, balance household expenses and organize your home. Each of these can be used on your resume as work skills, even without the work experience to go along with each skill.

List your experience based on pertinence to the job, rather in chronological order, according to Career Know How. By using chronological order, it's easy to detect gaps in your resume. You don't have to use dates on your resume. Instead, listing your job experience as it pertains to your potential new job is a more effective way to have your resume noticed for the right reasons.

Avoid padding your resume to disguise a gap in your experience. Be upfront about your experience as a mother. Instead of being apologetic about your lack of experience, be proud that you stayed home with your children and are now ready to get back into the work force. When you snag an interview, you don't want to have to lie about your experience to a prospective employer, so tell the truth from the beginning.

Include any volunteer work you did during your time as a stay-at-home mom. Your experience in organizing events, working for the parent-teacher association at your child's school and volunteering in other capacities gave you valuable work experience even when you weren't employed and should become part of your resume, Carol Fishman Cohen, co-founder of iRelaunch.com, tells The Washington Post.