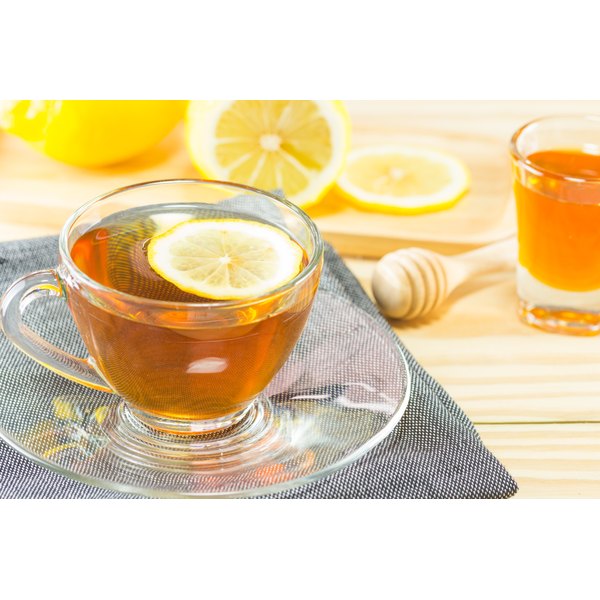 Hair loss is a problem for men and women. Many try over-the-counter products, or use hats or hair pieces to cover bald spots. Others try expensive procedures like hair transplants. It's possible the answer to combating hair loss may actually be in your kitchen. Though there is still a lot more research to be done, a few studies have found that green tea may help keep you from losing your hair.
Mechanism
A paper published by researchers from Japan's Saitama Cancer Center Institute showed that the same Tumor Necrosis Factor-alpha (TNF-alpha) implicated in arthritic diseases and cancer is also involved in causing hair loss. According to the Amazing Green Tea website, this paper showed that green tea can suppress the production of TNF-alpha, making it a possible cure for baldness. In addition, the study showed that drinking large quantities of green tea can have an effect on DHT, which is linked to hair growth during puberty and baldness in adulthood for some.
Mouse Hair
The Department of Otolaryngology at Charles R. Drew University of Medicine and Science conducted a study to examine the effects of green tea on rodents in relation to hair loss. The researchers followed the mice for six months before drawing conclusions. The results showed that mice that had hair loss and were given green tea to drink showed regrowth of the hair while the ones given plain water did not.
External Application
An additional study by the Department of Dermatology at the Seoul National University College of Medicine showed that epigallocatechin-3-gallate (EGCG), a component of green tea, may actually promote hair growth by stimulating dermal papilla (DPC) hair cells. According to the study, which was done in vitro, EGCG caused a significant elongation of the hair follicle. During this research the scientists used 10 percent EGCG in ethanol. It was applied directly onto the scalp of each study participant.
Healthy Scalps
In addition to the studies that show green tea as an aid in hair growth, there is also the consideration that green tea can keep your scalp healthy, creating an environment that could possibly making hair more likely to grow. A study at the Medical College of Georgia conducted by Dr. Stephen Hsu showed green tea as a possible treatment for psoriasis and dandruff. That research also indicated that green tea could act in normalizing skin cell growth, soothing skin and reducing inflammation on the scalp.
Considerations
Green tea may not be a cure for baldness or a guarantee of hair growth, but the antioxidants in the beverage may be helpful. Consult with a health care professional about the possible benefits of consuming green tea--or using it topically--to grow hair. Be sure to mention any medications you are taking, as green tea could interfere with some prescription drugs, like blood thinners.