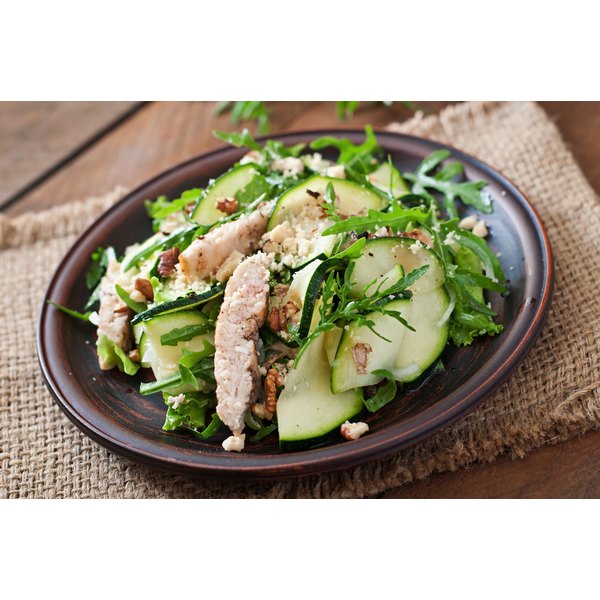 Your 20s can take multiple different paths -- you might focus on your career, your family or your social life, or a combination of all three. In every case, though, one thing is for sure -- your diet can often take a backseat to what seem like more important matters. Focus on getting the nutrients you need to live a healthy life in your 20s and beyond.
The Nutrients You Need
A few essential nutrients are a bit more critical than others during your 20s. For example, you should focus on getting enough calcium and vitamin D -- 1,000 milligrams and 15 micrograms a day, respectively -- during this decade, as this is a crucial time for strengthening your skeleton, says dietitian Elizabeth Somer on Forbes.com. It's also a key time to take in folic acid, particularly if you're planning on starting a family. Generally, women in their 20s need 400 micrograms daily, though your needs are higher if you're breast-feeding. Other important nutrients include protein, iron, potassium and omega-3 fatty acids.
Meals on the Go
In your 20s, the problem is how to get all the nutrients you need when you're always on the go. Skip fast-food meals in favor of choosing healthy convenience foods that pack the nutrients you need. For example, precooked rotisserie chickens offer protein and iron, as does prepackaged, prewashed spinach -- make a quick dinner out of chicken breast and a salad. Start your day with a fruit smoothie made with a base of fat-free milk or Greek yogurt to boost your calcium intake, along with whole-grain breakfast cereal fortified with folate.