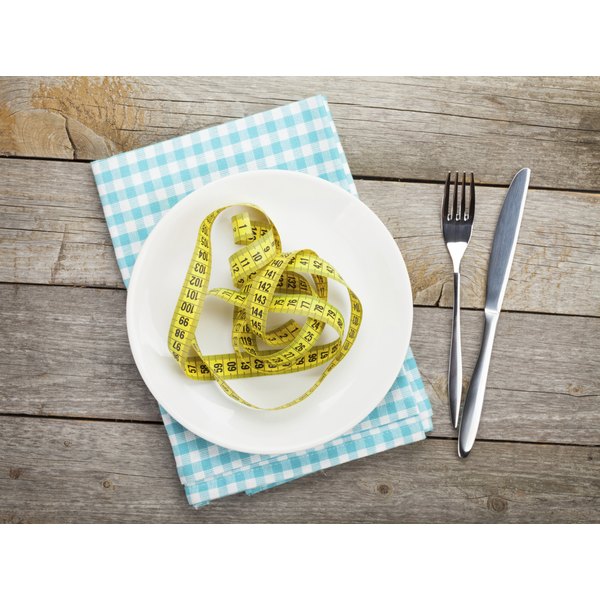 Hollywood Diet is a subdivision of Sunset Health Products Inc. in Sherman Oaks, Calif. Larry Turner and Jamie Kabler created the Hollywood Diet products as tools for weight loss. Programs that are part of the Hollywood Diet are the 48-Hour Miracle Diet, Hollywood Cookie Diet, 24-Hour Miracle Diet and the 15-Day Detox.
Claims
The 48-Hour Miracle Diet invites you to "lose weight naturally while you detox, cleanse and rejuvenate your body." If you follow the product instructions correctly, you can lose up to 10 pounds in two days and drop a dress or pants size. The company also claims that its products are delicious, healthful and full of vitamins, minerals, juices and botanical extracts.
Information
The Hollywood 48-Hour Miracle Diet is a liquid diet. Instructions are for the user to mix 4 oz. of the product with 4 oz. of water. Drink this mixture over the next four hours, have four servings throughout the day and eight servings over two days. Drink plenty of water, and do not eat anything else during those 48 hours. The company recommends using the diet once a week for best results.
Product
Each quart bottle is enough of the product for a full round of the 48-Hour Miracle Diet. The product is an all-natural liquid that includes juices, botanicals, vitamins and essential oils. Every 4-oz. serving has 100 calories and 75 percent of the daily value for vitamins A, C, D, and E, and the B vitamins. This means that a person following the 48-Hour Miracle Diet would take in 400 calories and 300 percent of the daily value for those vitamins.
Benefits
Hollywood Diet conducted a randomized double-blinded, placebo-based clinical trial to investigate the effects of the 48-Hour Miracle Diet. The results were that 22 of the 30 participants lost at least six pounds, and four participants lost at least 10 pounds. Multiple testimonials on Hollywood Diet's website also claim effectiveness. The diet says to abstain from smoking, caffeine or alcohol, so if any of those are causing you health problems, following the diet can potentially be helpful.
Warnings
The Hollywood 48-Hour Miracle Diet is a diet for rapid weight loss and is not a consistent lifestyle change that many experts believe is essential for long-term success at weight loss. The liquid product has no fiber, healthy fats, calcium or iron, all of which are essential nutrients. In addition, consuming only 400 calories per day for two days a week as the diet recommends can lead to fatigue or weakness. The Food and Drug Administration has not performed an independent study on the effects or safety of the 48-Hour Miracle Diet.