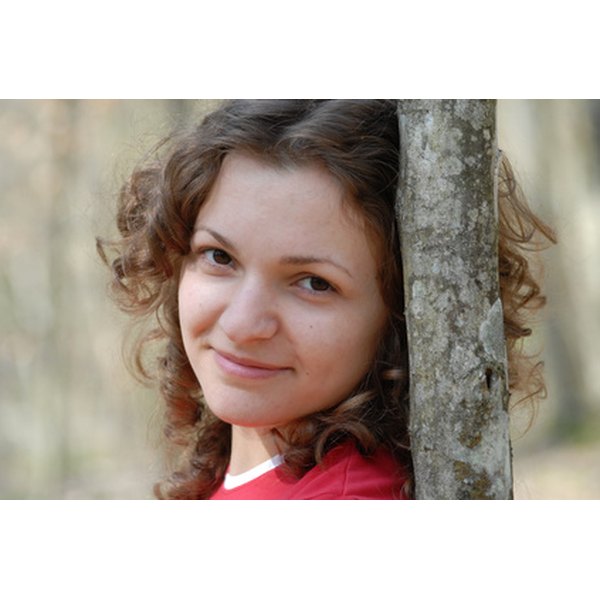 The teenage years can be an emotionally traumatic time for a teenager. Emphasis on associating with peers and finding one's own identity emerges during the teenage years, and feelings of confusion and insecurity can be common if a teenager is not guided with love and support. Self-esteem is a crucial weapon for teenagers to deal with the challenges and new experiences life throws at them. Parents and other authority figures should always attempt to build self-esteem in teenagers. If they achieve it, they have helped teenagers in a way that will last throughout their lives.
Give unconditional love and support as a foundation for building self-esteem in teenagers. Teenagers are acutely sensitive to feedback they receive from parents, teachers and other authority figures they look up to. They often put huge stock in your reaction and can have failure magnified by the disappointment of letting other people down. You should show teenagers that the level of respect and love you have for them does not go up and down in correlation with their performance or success. Take interest in how they feel and discuss things they enjoy. If teenagers know they have your respect and support, their some self-esteem and self-confidence will increase.

Encourage teenagers to pursue their interests and help them find a peer group to share the experience with. The Love To Know website explains that one of the most powerful things teens can do to tap into their potential is to hang around with positive people. Finding a peer group with similar interests and enjoyment gives teenagers a sense of belonging. Teens who spend time around others who like them and share what their enjoy can build their self-esteem and reduce the pressure of trying to alter their behavior to fit in with a peer group. Being "someone you are not" to gain popularity is a common problem during the teenage years and has a damaging effect on self-esteem.

Use extracurricular activities as a tool to build self-esteem in teenagers. The Solve Your Problem website states that involvement in extracurricular activities is a surefire way to build self-confidence. Explore different activities and find what the teenagers enjoy and what they excel at. Extracurricular activities provide teens with an instant peer group of like-minded friends, and success will further boost their self-confidence. Whether it is a soccer team, chess club or the school choir, activities give teens the experience of working toward a goal within a group and provide a range of ways to build self-confidence.