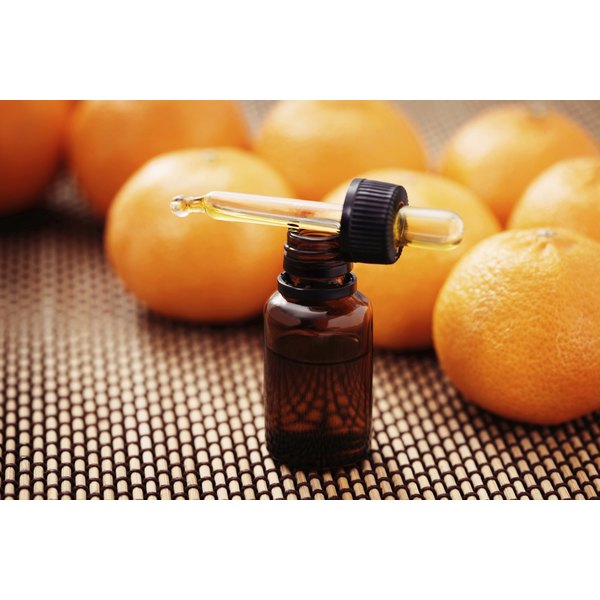 Essential oils are extracted from the essence of plants, including roots, flowers and fruits. Orange oil is used medicinally, as a flavoring agent and to provide fragrance in home and industrial applications, according to "The Encyclopedia of Essential Oils," by Julia Lawless.
Orange Oil Properties
Lawless states that orange oil has varying properties that make it beneficial for many ailments, including depression, mouth ulcers, lowering blood pressure, soothing nerves and alleviating water retention. Limonene, an active compound in orange oil, is purported to aid in digestion, support circulation, boost vitamin C absorption and heal the skin. Orange oil is also a natural cleanser and deodorizer, particularly for wood.
Scientific Studies
A study published in the 2013 issue of "International Journal of Biotechnology" found that orange oil inhibited the growth of various pathogens, including the bacteria Escherichia coli and the fungus Candida albicans. Another study, published in the October 2008 "Flavour and Fragrance Journal," found that a combination of orange oil, frankincense, thyme and clove oils inhibited the growth of MRSA, which is an antibiotic-resistant bacterial infection that can be difficult to treat. An older study published in a 1989 issue of "Carcinogenesis" revealed that orange oil may have an anti-cancer role. Researchers found that orange oil stopped the production of medically induced mammary tumors in rats.