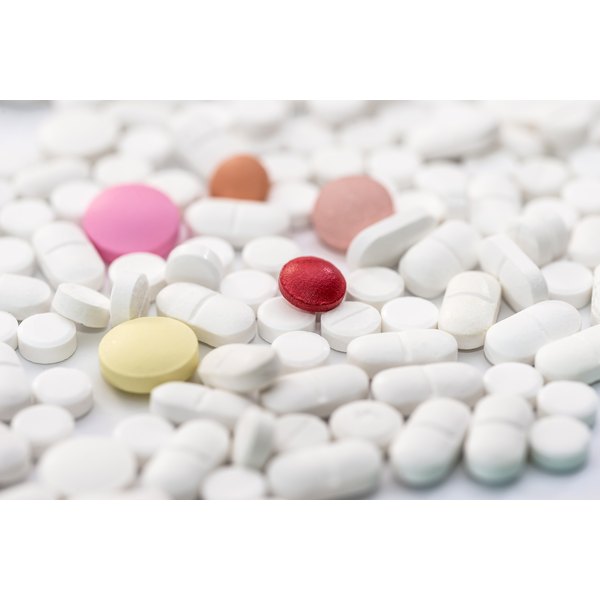 Another week, another Kardashian in the headlines: This time it's Kim K. who's been catching major flack for posting an Instagram #ad for Flat Tummy's appetite-suppressing lollipops. Kim called the product "literally unreal" in her now-deleted post, which infuriated plenty of fans and celebs.
As People reported, Jameela Jamil of "The Good Place" had some harsh words for the reality star, calling her "a terrible and toxic influence on young girls." Even the NHS Million, a nonprofit campaign supporting the United Kingdom's National Health Service, joined the chorus of critics: "We're 100% with Jameela on this one," they tweeted. "Ignore Kim Kardashian's nonsense and eat healthily instead."
The lollipops Kim was shilling contain an ingredient called Satiereal, a patented saffron extract. The makers of Satiereal claim it has "the ability to cut hunger associated with anxiety and subsequently maximizes the natural satiety, hence reducing the quantity of food ingested." First: Huh? And, second: Riiight.
For proof of Satiereal's power to maximize "natural satiety," makers point to a study of 60 women from 2010, which found that Satiereal (containing 176 milligrams of saffron extract) helped reduce snacking when taken once a day for eight weeks. For what it's worth, Flat Tummy doesn't actually reveal how much Satiereal is in its lollipops.
A more recent study, published in January of this year, found that taking a supplement containing 178 milligrams of Satiereal compared with taking a placebo for 28 days had no effect on the amount of calories participants consumed. There was also no significant difference between the placebo group and supplement-taking group regarding reported feelings of anxiety, fullness, hunger, craving and stress.
Granted, this study was smaller (with 20 participants) and over a shorter period of time than the 2010 one mentioned above, but experts agree that more research is needed to verify what, if any, appetite-suppressing benefits Satiereal has.
To find out more, we asked weight-loss and fitness expert Charlie Seltzer, M.D., about his thoughts on over-the-counter appetite-suppressing supplements. "At best, they won't work. Or if they do, it will either be placebo or they will have a very subtle impact on appetite," he told LIVESTRONG.COM.
"At worst, they can kill you," he added, noting that "a small but significant number of people can experience full-on liver failure from green tea extract." (Green tea extract is a popular ingredient in appetite-suppressing supplements, though it's not in Flat Tummy's lollipops.)
While the amount of saffron extract in Flat Tummy's lollipops is probably harmless, like all supplements, they're not subject to the same "claim-accuracy and quality control standards" that prescription meds are, said Dr. Seltzer.
In fact, on its website, the Food and Drug Administration writes in bold letters: "FDA is not authorized to review dietary supplement products for safety and effectiveness before they are marketed." Because of that, it's best to talk to your doctor before taking any supplement.
Maybe Kim Kardashian could address that on her next Instagram post.