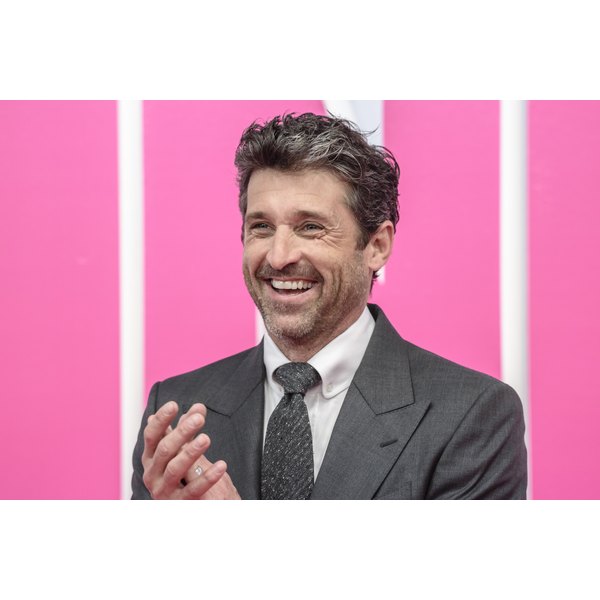 After 12 years of playing TV's dreamiest doctor on "Grey's Anatomy," Patrick Dempsey is now urging people in their 20s to start gettting annual checkups.
"In your 20s, it's so, so important to just kind of get a baseline from your doctor," Dempsey told Men's Health in a recent interview. "Especially if you have a family history of any kind. Heart disease. Cancer. Anything like that. It takes a lot of anxiety away. If you're healthy, you can take a deep breath and wait for the next year."
You might not know this, but the 52-year-old actor is actually incredibly passionate about promoting medical awareness in real life. For one thing, he runs the Dempsey Center, a complementary cancer care institute that he founded in 2009 in honor of his mother, who died of ovarian cancer. He also takes part in health service company Cigna's "Page a TV Doctor" program, which allows you to call or text 1-833-PAGE-DOC to learn about preventative care from a famous TV doctor.
Ironically, Dr. McDreamy started getting more health-conscious after he fell in love with racing fast cars. "I had to get a physical every year in order to do that, to get my racing license," Dempsey says. "In racing, your weight is critical. Your endurance is critical. And getting assistance, whether it's with a nutritionist or your doctor, is just as important. That's when it … started to take off [for me] and I became much more aware."
But should you actually be getting an annual checkup? The answer isn't all that cut and dried. While health experts agree that patients over the age of 65 benefit from yearly visits to the doctor, research shows that annual checkups only have a small impact on the health of younger people.
But, as in Dempsey's experience, one major benefit you can reap from taking a yearly trip to your doctor's office is a heaping helping of peace of mind. "I think the older I get, the healthier I get." he says. "But [it's because] I'm so much more conscious about my health."
A recent study found that yearly checkups can reassure you of your good health, freeing you of any worry you might have racked up while scrolling through WebMD.
Plus, annual physicals can strengthen your relationship with your doctor, which Dr. Ted Epperly, a physician and president of Family Medicine Residency of Idaho, believes can help to improve the overall quality of care you receive in the long run.
"I think having a relationship with my patients builds trust and allows for better counseling around preventive behaviors and lifestyle factors like diet and exercise," he tells Time. And when you have a comfortable relationship with your doctor, you might be more likely to schedule an appointment in the future if you notice new symptoms or want to ask for some advice regarding a health-related decision.
Of course, if you have health problems, you should not skip your annual checkup. But if you're young and healthy, it's up to you how often you want to get checked out. You can also speak with your doctor about certain screening tests when you visit — which differ depending on whether you are male or female — to get recommendations on when to go in.
All in all, checkups aren't a bad thing, and they can be extremely important for preventing illness. But what, according to Dempsey, is the ultimate form of disease prevention?
"Just exercise," Dempsey says. "Whatever that may mean for you. A sport you enjoy. Get to the gym. If you like Pilates, yoga, walking, running, cycling. Just exercise."
Dempsey might not be an actual doctor in the real world, but we are going to trust him on this one. Check out this article to learn how to find a workout you will actually want to stick with for the long term.