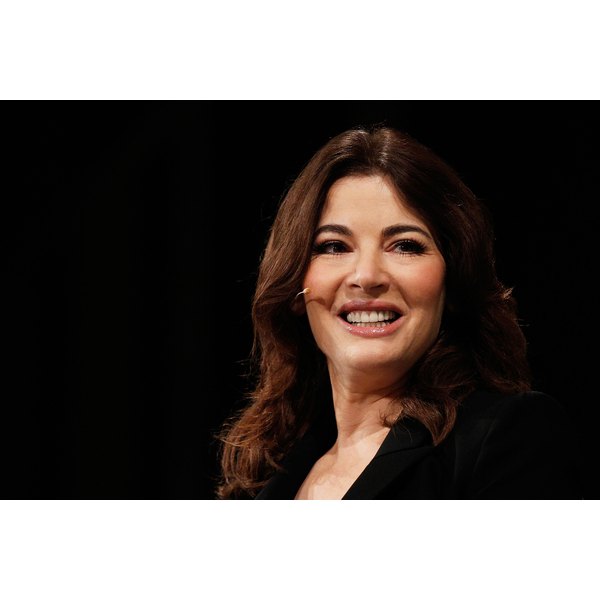 Nigella Lawson may look like she's in her 30s, but the celebrated chef, TV personality and cookbook author is actually 57 years old. How does she do it? Trendy diets and workouts have nothing to do with her fountain-of-youth health ethos. Her secret to staying fit in her 50s has more to do with a dedicated yoga practice and (moderately) indulging in good ol' home-cooked food.
Listen now: 'Simpsons' Writer Shares His Funny Journey From Couch Potato to Marathoner
"I do yoga three times a week. I have to do something I enjoy, otherwise I wouldn't do it," Lawson told Good Housekeeping UK about her workout of choice. The days she doesn't get into Downward-Facing Dog, she makes sure to incorporate stretching into her daily regimen; like yoga, it's great for flexibility, range of motion, circulation, pain relief, relaxation and improved posture. "The older I get, the more I realize I have got to do lots of stretching," she said. "So even if I'm not doing yoga, I make myself do lots of stretching."
Lawson has no problem with snap-happy cookers posting photos of their concoctions on social media. "As long as people are cooking it at home, I don't mind what they are doing with it on social media," she explains. However, she does call the bluff on those trendy foodie social media stars, whose photos of beautiful culinary masterpieces — like elaborate smoothie bowls — go viral, making most of us normal folk feel like we need to up the ante when it comes to our breakfast fare.
"The thing about a smoothie bowl is that it's a nice picture," she admits. "But I don't know who eats smoothie bowls…. Who?" She does have a point.
Lawson's not afraid of posting less aesthetically appealing dishes on her social media, even if they are duller on the color palate. "I will sometimes do a brown stew because I can't resist it and say, 'Yes, it is brown.' That is what a stew is! It's a wonderful thing that lifts the spirit!"
Lawson also confesses that she prefers home cooking — and isn't afraid to indulge. "I love traditional food, and I'm never going to complain about having a pie! Roast chicken is my favorite food," she admits. "I think in this country we are very open to different tastes and cuisines and looking at fresh ways to eat. And I think that is something to be celebrated."
In other words, Lawson has seemed to have mastered the practice of eating smartly without giving up her favorite foods. And, in fact, a cheat meal or cheat day can actually help you lose weight. So bring on the pie — as long as you enjoy it in moderation and balance it with healthy, nutritious foods.
If you are interested in taking up yoga like Lawson, find out which type is right for you by clicking here.
What Do YOU Think?
Are you surprised by Nigella Lawson's diet and workout ethos? Do you believe in eating everything in moderation? What type of diet do you follow?