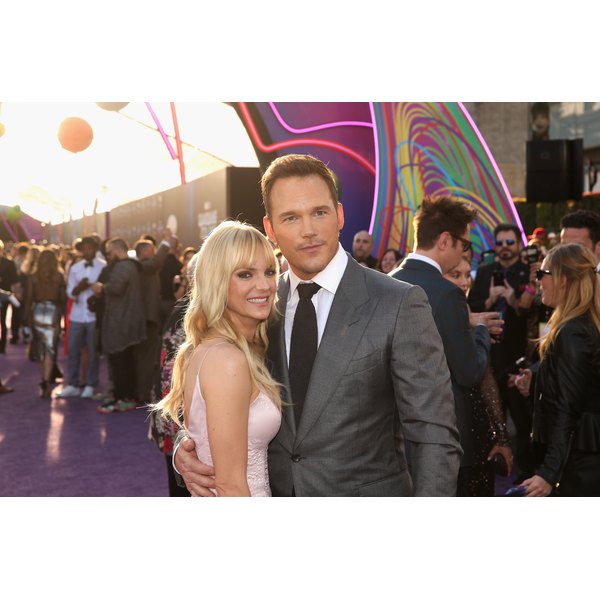 Last month Chris Pratt and Anna Faris announced they were legally separating after eight years of marriage, and this month we learn that they have begun couples therapy. Before fans get their hopes up that everyone's favorite Hollywood couple might be entering therapy as an attempt to save their relationship (trust us, we get it!), their reasons may go even deeper.
According to People, Faris, 40, and Pratt, 36, are hoping therapy will help them learn how to best co-parent their 5-year-old son, Jack, as they prepare for divorce. "Our son has two parents who love him very much, and for his sake we want to keep this situation as private as possible moving forward," the couple initially said when they announced their split.
Although they haven't shared details about why the marriage is ending, Faris mentioned on an episode of her podcast (Anna Faris is Unqualified) that her husband's constant travel schedule had put a strain on their relationship. She also said that tabloid cheating rumors about Pratt and his "Passengers" co-star Jennifer Lawrence "stung a little harder" than she had expected.
"I take pride in how great my relationship is with Chris, but having said that, of course in this crazy world where he's off doing movies and I'm in L.A. raising our child, of course I'm going to feel vulnerable, like any normal human would," she said.
According to People, a source says a reconciliation is not out of the question but would be difficult becauser of their work schedules: Pratt is set to appear in 2018's "Avengers: Infinity War" and "Jurassic World: Fallen Kingdom." Meanwhile, Faris is releasing a memoir in October before returning to the CBS comedy "Mom" in November.
However, the couple did make it clear in their legal separation announcement that their son would remain their priority and that "they still have love for each other, will always cherish their time together and continue to have the deepest respect for one another."
Which is exactly why we all fell in love with Chris and Anna in the first place and wish them both the best.
Meanwhile, here is a great guide on how to divorce-proof your marriage!