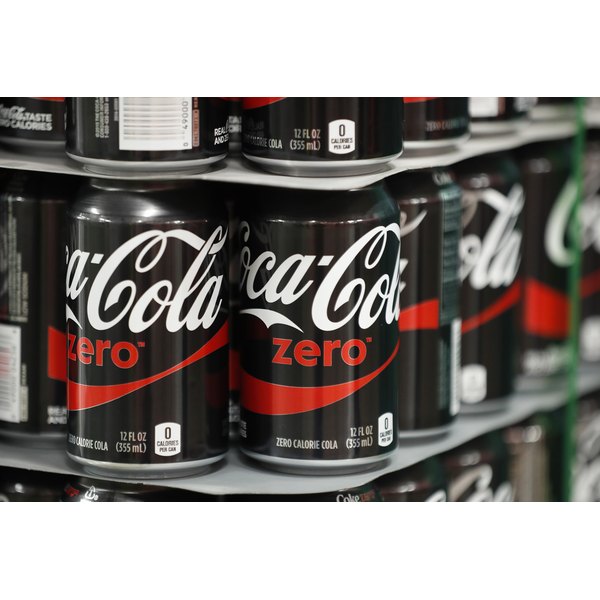 In a move that has some soda fans in an uproar, Coca-Cola has announced it's rolling out a new and "improved" version of Coke Zero. But can the new beverage — Coke Zero Sugar — really live up to the success of the original?
Listen now: SoulCycle's Angela Davis Shares How to Kill It in Spin Class AND in Life
Coke Zero, which launched in 2005, has enjoyed widespread popularity because many consumers think it tastes much more like regular Coke than Diet Coke. Nevertheless, Coke Zero Sugar will have a different recipe and design — and essentially will be "a reinvention of Coke Zero," CEO James Quincey explained in a call with investors, according to Business Insider.
Many fans are baffled as to why Coca-Cola is messing with a good thing, especially since Coke Zero was one of the top soda brands in 2016. But the soda company says a revamp was necessary because the new zero-sugar, zero-calorie drink tastes more like original Coke than its predecessor: It's already a success in 25 markets around the world, including Europe and Latin America where sales reportedly grew in the double digits, according to CNN.
Another reason for the change? Labeling. Coca-Cola admitted it wanted to be as "clear and descriptive as possible" to ensure health-conscious consumers are absolutely confident that the drink is sugar-free, especially now that sugar has been shown to be detrimental to your diet and health and has been linked to obesity, Type 2 diabetes, heart disease, certain cancers, acne, wrinkles and other signs of accelerated aging.
Even if Coke Zero 2.0 does taste better than the previous formulation, here's the bad news: Diet soft drinks don't necessarily help you lose weight and may even cause you to gain weight. Yep. No calories, no sugar and no fat doesn't translate to "good for you." Multiple studies have found a link between diet soda consumption and weight gain as well as heart disease, stroke, diabetes and depression.
Additionally, a recent scientific review of research published in the Canadian Medical Association Journal found that zero-calorie sweeteners, such as those used in diet soft drinks, could be responsible for long-term health problems and weight gain. "We found that consumption of nonnutritive sweeteners was associated with modest long-term weight gain in observational studies," explained researchers. "Our results also extend previous meta-analyses that showed higher risks of Type 2 diabetes and hypertension with regular consumption."
While diet soft drinks may be a better option than sugary versions, when it comes to your health, moderation or abstinence is really the best policy. Here are a few healthier beverages to try instead.
What Do YOU Think?
How do you feel about Coca-Cola taking Coke Zero off the market? Are you looking forward to trying Coke Zero Sugar? What is your personal health stance on soft drinks?