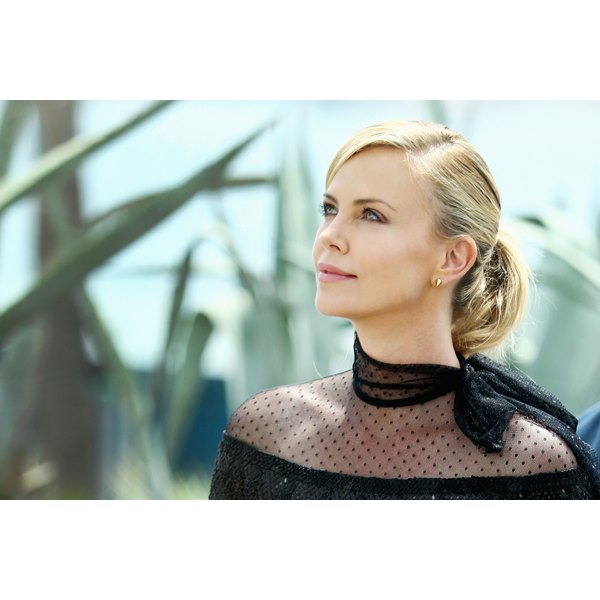 Charlize Theron might be one of the most beautiful, badass women in Hollywood (and an Oscar winner to boot), but when it comes to weight and health issues, she's no different from the rest of us.
The actress put on 35 pounds for her role as a mother of three in Jason Reitman and Diablo Cody's "Tully," and she found the experience unbearable.
This is certainly not the first time Theron has transformed her body for a movie role. For the two-and-a-half months leading up to shooting her MI6 Cold War spy thriller "Atomic Blonde" the actress rigorously trained for four hours every day to get in fighting shape — so, needless to say, she was in fantastic form.
Following "Atomic Blonde," her filming for "Tully" required Theron to gain fat rather than muscle, which made her miserable, specifically from the added sugar intake.
"It was brutal in every sense," Theron told Variety this week. "This time around, I really felt it in my health. The sugar put me in a massive depression. I was sick. I couldn't lose the weight. I called my doctor and I said, 'I think I'm dying!' And he's like, 'No, you're 41. Calm down.'"
So it appears she is human after all! Not only does her body and mind react to the drug that is sugar — which quite certainly upsets the blood-sugar balance and can make someone feel sick, depressed and crazy — but she also has to contend with her metabolism.
But this isn't the first time Charlize has completely transformed herself for a role. She famously packed on 40 pounds for her 2003 role in "Monster" and managed to regain her model physique in time to collect her Oscar early the next year. But she was in her 20s at the time, and at 41, it's harder to bounce back from weight gain.
Your metabolism changes over time as you age, due to hormonal shifts that happen as well as the fact that most people's muscle mass decreases as they age and consequently their body-fat percentage usually increases, which decreases basal metabolic rate. And all of that means that the older you get, the fewer calories your body needs to do what it's supposed to do.
When do people start to realize that they aren't burning fat like they used to? "It's usually after the age of 30, but most people really notice it around 40," Peter LePort, M.D., medical director of the MemorialCare Center for Obesity at Orange Coast Memorial Medical Center in Southern California, told Yahoo.
Then they either learn to accept the changes that come with aging or choose to work out harder and pare down their diet to keep up their physique. So just because they're still in better shape in their 40s and 50s than most teenagers, it doesn't mean that their metabolism works any differently than us common folk. They likely just work a whole lot harder at staying in shape.
Fortunately, there are actions you can take to fight against the metabolic aging process, including changing up your workout routine and modifying your diet. Here are 10 ways to boost your metabolism, and some great tips on eating and exercise for your 40s.
What Do YOU Think?
Can you relate to Charlize Theron? Have you ever felt sick because of your sugar intake? What did you do? When did you notice your metabolism slowing down? What things have you done to counteract your slowing metabolism?