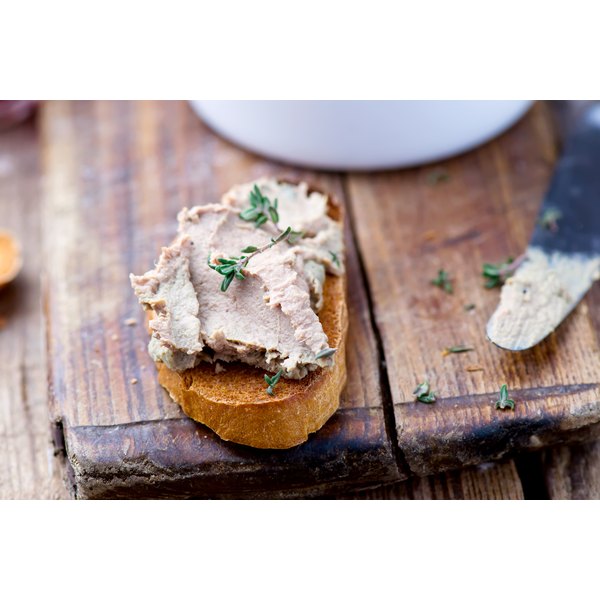 A beneficial but lesser-known nutrient is making its way onto the nutrition facts labels of food packaging. It's called choline, and it is associated with improved heart health, liver function, child development, maternal and fetal health, cognition and sports performance.
Recently, the U.S. Food and Drug Administration announced the first significant nutrition labeling revision in more than 20 years. With those changes, choline will for the first time be shown as a percentage of the daily value (DV) on food packages.
Read on for interesting facts about choline so you know what it is, why it's important to your health and what foods you can incorporate into your diet to get more of it.
What is choline?
If you haven't heard of choline before, you are definitely not alone. According to a recent study conducted by Rose Research, only 23 percent of consumers have ever heard of the nutrient. So it's of little surprise that 90 percent of Americans are not getting enough of it in their diets. This B vitamin-like nutrient is an essential nutrient, meaning the body doesn't make enough of it on its own and that it must be obtained from food.
Who needs choline?
Everyone needs choline. It's essential for keeping your liver functioning, your muscles contracting, your brain sharp and your metabolism running. Not getting enough choline can lead to heart problems, muscle damage, memory decline, mood disorders, fatty liver and much more.
And if you're pregnant, it's not only important for you, it's also important for your little one. Like folic acid, choline helps support normal brain development in babies and infants. "Breast milk is rich in choline (but can deplete the mother of her own needs) because it is so vital to the infant's neurological and cognitive development. Extra choline enhances the strength and function of the placenta and helps to ease a baby's response to stress. This may lead to a number of health benefits for the baby later in life, including a decreased risk of mental health issues, hypertension and Type 2 diabetes," says Taylor C. Wallace, Ph.D., affiliate professor at George Mason University.
How much choline is enough?
The recommended daily intake (RDI) for choline is 550 milligrams. The new nutrition facts labels on packages, which will start to roll out in 2018, will help you determine which foods deliver the most choline. In the meantime, check out the list below to make sure you are regularly including plenty of choline-rich foods in your diet.
What foods contain choline?
While choline is found in quite a number of foods, it's usually only found in small amounts. "Choline is present mostly in animal-derived foods, such as meats, liver, fish, milk and eggs. But it is also present at small levels in some plant foods, such as beans and nuts," says Wallace. A varied diet rich in meats, whole eggs and green vegetables can help people get all the choline they require. Look for foods fortified with choline and consider supplements as needed, especially if you are a strict vegetarian.
FOOD CHOLINE (mg)
Chicken liver, cooked (3 ounces) - 278
Egg, whole, raw, fresh (1 large) - 147
Salmon, sockeye (3 ounces) - 98.5
Quinoa, uncooked (1/2 cup) - 60
Chicken, broilers or fryers, meat and skin, roasted (3 ounces) - 56
Milk, nonfat, fluid, with added vitamin A and vitamin D (8 ounces) - 38.2
Broccoli, cooked, boiled, drained (1/2 cup) - 31.3
Wheat germ, toasted, plain (2 tablespoons) - 25.2
Frankfurter, beef (1) - 24.4
Cauliflower, cooked, boiled, drained (1/2 cup) - 24.2
Peas, green, cooked, drained (1/2 cup) - 22
Bacon, pork, cured, cooked (2 pieces) - 19.5
Flaxseed (2 tablespoons) - 16.2
Oat bran, raw (1/2 cup) - 15.1
Almonds (1 ounce) - 14.8
Tomato paste, canned (2 tablespoons) - 12.3
Soy flour, defatted (1 cup) - 11.9
Pecans (1 ounce) - 11.5
Source: USDA National Nutrient Database for Standard Reference, Release 28
What Do YOU Think?
Do you get an adequate amount of choline in your diet? What foods might you start eating to make sure you consume more choline? Share your experience of how making changes to your diet has affected your life, and maybe your knowledge will help others.