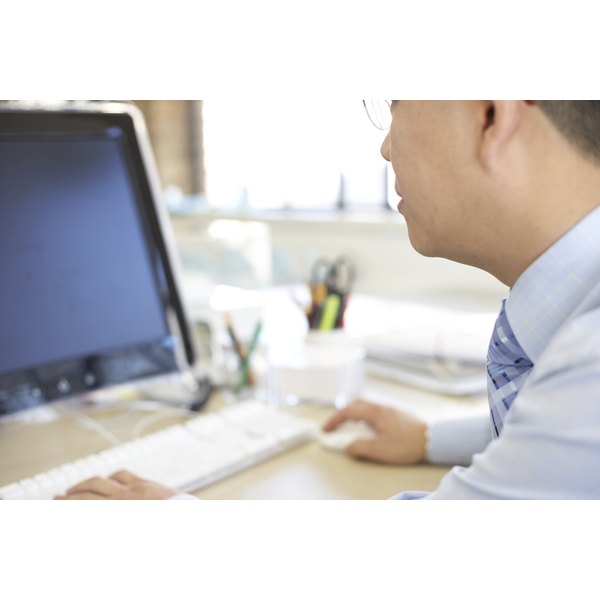 The term "real age" has become popular since 1999, when Dr. Michael Roizen and doctor Mehmet Oz together wrote the "YOU" book series. The series included the book "RealAge: Are You as Young as You Can Be?" In conjunction with the book, a website intended to promote healthy living was developed. A person's real age takes into account her lifestyle, overall health, diet, relationships and family history. Several websites allow you to take a quick quiz or test that consist of a series of questions to obtain your real age or your health age.
Realage.com
Go to www.realage.com. Click the "Sign In/Register" link at the top right of the page.
Click the "My RealAge" tab on the page. Go down to "Take the RealAge Test" and click on it.
Answer the demographic and background questions that follow. These questions will range from the number of hours you typically sleep to your cholesterol levels.
Continue to answer the questions as they appear. You can somewhat follow your progress with the tabs at the top of the test. The entire test should take about 20 minutes to complete.
Finish the test and answer the final questions that pertain to telling your friends and family about the test. You can opt out of this step by clicking the "Click here to skip this step" link on top of the page.
Hit the "Get my results" button on the next page. You have the option to fill out the form on this page for "Valuable coupons and information."
Find your results on the left side of the page. You will see your calendar year, your real age and the difference. You are better off if your real age is younger than your calendar age.
Preventdisease.com
Go to http://preventdisease.com/healthtools/articles/health_age.html.
Answer the questions with the drop-down menus that are provided. This should take about 10 minutes.
Go down to the bottom of the page and hit the "Calculate" button. This will show your results that include your life expectancy and your health age. You can also see how certain types of answers impacted your age in the boxes below the "Calculate" button.