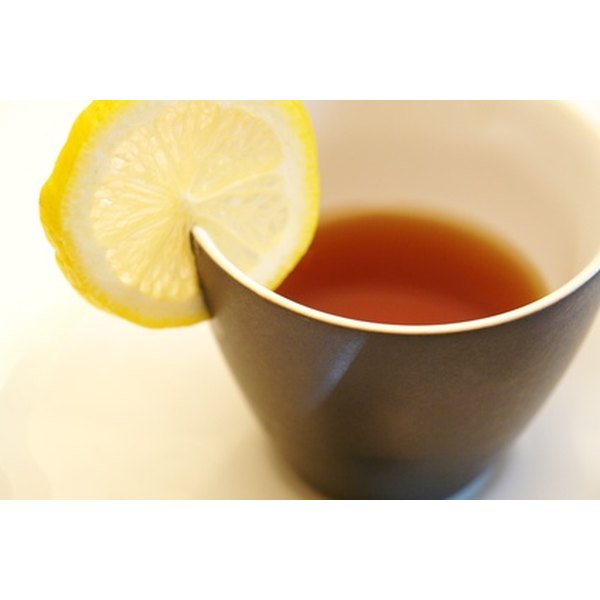 Coffee is one of the world's leading commodities. More than 50 percent of Americans drink coffee every morning, consuming an average of 3.1 cups per day, according to Professor's House article, "Coffee Facts and Statistics." The leading source of caffeine consumption in the U.S. is coffee. However, many adults seek caffeine free coffee substitutes for various reasons. An assortment of coffee alternatives exists, which are comprised of natural ingredients and no caffeine.
Teeccino
Teeccino is a drink made from a combination of grains, herbs, nuts and fruits. It is brewed in coffee makers, unlike other coffee alternatives. Teeccino has been endorsed by a range of nationally recognized health professionals, such as Dr. John MacDougall, Dr. Andrew Weil and Dr. Christiane Northrup. They all tout the satisfying flavor and health benefits.
The natural ingredients in Teeccino offer health benefits such as potassium and fiber. Because it is non-acidic like coffee, it doesn't upset the digestive system. Teeccino provides a natural energy and a healthy boost. It contains many antioxidants, which fight free radicals and protect against disease.
Herbal Tea
Unlike coffee and black tea, most herbal teas contain no caffeine. Dried herbs can be steeped and made into a delicious drink that serves as a coffee substitute. Many varieties are available, including peppermint, cranberry, sage, and licorice. They are completely natural and contain zero calories. Try an array of herbs and brands to discover new tastes.
Some herbs contain calming properties, while some boost energy. Chamomile tea, for example, has sedative properties and maybe suitable for the evening hours. Mint tea, conversely, can be stimulating as is best suited for the morning time, or whenever a holistic energy boost is needed.
Roobios
Roobios is a red tea grown in South Africa. It has a naturally sweet and nutty flavor, and the brewed tea is a deep shade of red. It contains no caffeine, yet has a large amount of essential minerals. Because of the high levels of beneficial antioxidants, roobios offers cardiovascular benefits, according to The American Botanical Council. Roobios tea bags can be steeped for 5-10 minutes, but loose leaves are also available.
Soy Coffee
Another caffeine free coffee substitute is soy coffee. This rich, full-bodied drink is made from organic, non-GMO soybeans. It resembles ground coffee and is brewed in the same fashion. It's gluten free and contains beneficial isoflavones, which help protect the cardiovascular system. Like coffee, an interesting variety of flavors are available including French vanilla, mocha and chai. Soy offers many health benefits, and makes soy coffee a viable alternative to traditional coffee.