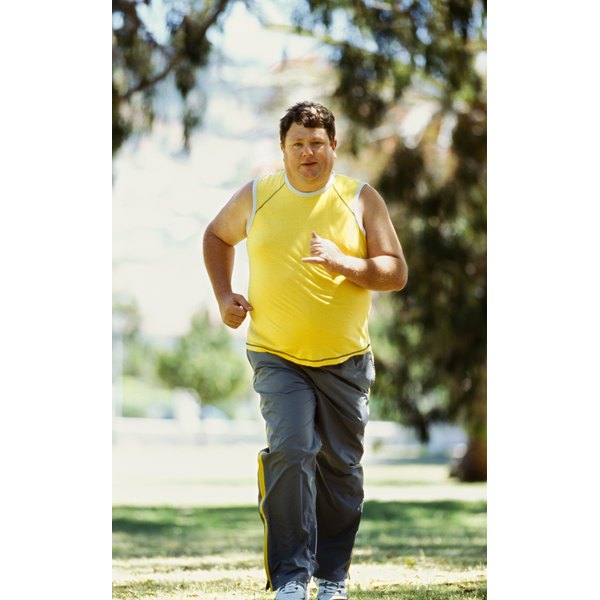 Carrying around too much belly fat might make you consider undergoing a tummy tuck, but take a moment to think about exercise before you schedule a consultation with a surgeon. Although you can't target your belly fat, nor expect to shed pounds overnight, it's possible to build a low-fat, strong abdomen area through a combination of cardiovascular exercise and strength training.
Cardio Blasts Away Your Fat
Regular cardio is a key component of any workout regimen designed to burn fat, but you must also reduce your intake of calories concurrently. Select cardio activities that you enjoy performing; choices include walking, jogging, inline skating, dancing, biking and swimming. Your cardio workout should last 150 minutes per week if you use vigorous exercises and 300 minutes if you use moderate activities.
Tone Your Tummy
Cardio exercise can help you burn your excess belly fat, but a regimen that includes abdominal-strengthening activities contributes to greater strength and, eventually, muscle definition in the area. Perform exercises such as the bicycle crunch, hanging leg raises and stability ball crunches in one to two sets of eight to 12 reps. Include other strength-building exercises to build all your major muscles evenly, and devote at least two days per week to this form of workout.