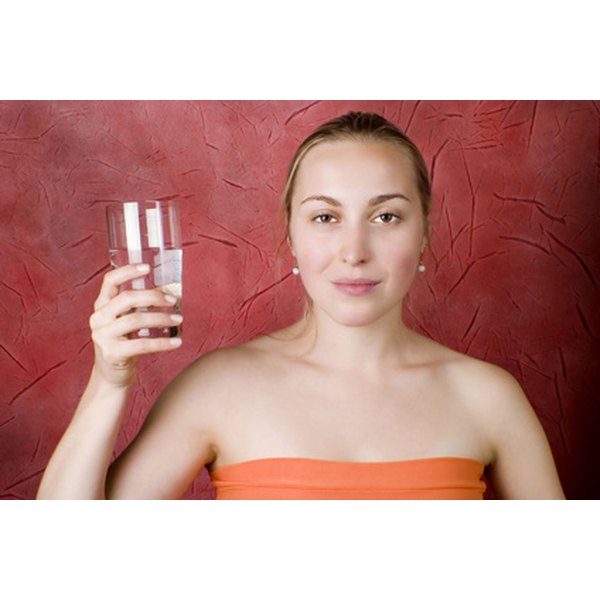 Birth is both an amazing and a traumatic experience. It is usually joyous and not emotionally traumatic, yet it can be incredibly taxing on the body. Birth is such a major life-changing event that changes a woman's body forever. Some women are so overwhelmed with the happiness of the new baby, things to do and people to see after the birth that they forget to eat regular meals. Nutrition is very important for a woman after giving birth because getting the right nutrients can help her body to heal faster.
Extra Calories if Breastfeeding
Many women want to breastfeed their babies at least for the first few months after giving birth because it is the healthiest way to feed a baby. Women who choose to breastfeed need to pay extra attention to their diets because it takes extra calories to produce breast milk. The Lucile Packard's Children's Hospital at Stanford explains that if breastfeeding women do not eat enough calories, they may experience a low milk supply. Eating at least 1,200 calories a day is recommended for most women, plus an extra 500 calories or an extra two small snacks each day for breastfeeding women.
Eating a Rainbow
Regardless of how a woman feeds her baby, eating foods in all of the different colors will help her to get plenty of vitamins and minerals so that she heals from the birth quickly. The Lucile Packard's Children's Hospital at Stanford recommends that postpartum women eat brown foods such as whole-wheat bread, brown rice and whole-wheat pasta for fiber to prevent constipation. They also recommend eating green vegetables such as spinach and red fruits such as strawberries for energy and antioxidants. Yellow is symbolic of oils--healthy fats such as olive oil provide fat-soluble vitamins for women. Women should also drink low-fat milk and a variety of lean proteins such as fish, nuts and beans.
Fluid Intake
A good intake of fluids such as water, milk and juice is recommended for women who have recently had a baby. The best fluid to drink is water, but drinking other beverages once or twice a day is also acceptable. According to the Palo Alto Medical Foundation, drinking water frequently can help postpartum women prevent constipation and hemorrhoids, which are two painful conditions common after giving birth. Fatigue is often common after having a baby, but the Palo Alto Medical Foundation states that drinking fluids can be helpful to promote good energy levels.
High-Fiber Foods
Eating high-fiber foods can benefit women after giving birth because they can help to encourage regular bowel movements. The Pregnancy Zone website states that in addition to reducing constipation, a diet rich in fiber can reduce the temporary digestive problems that sometimes occur after cesarean section births. Foods rich in fiber include fruits, vegetables and whole-grains such as brown rice and 100 percent whole-wheat bread.
Iron Intake
Whether the birth was vaginal or cesarean, women tend to lose a lot of iron when giving birth, primarily from blood loss at delivery. Low iron levels can make a woman feel weak and tired. Foods rich in the mineral iron, such as eggs, beef, pork and spinach, can increase iron levels for postpartum women, according to the Pregnancy Zone website. These foods can increase their energy levels so that they feel strong and energized to take care of their new babies.