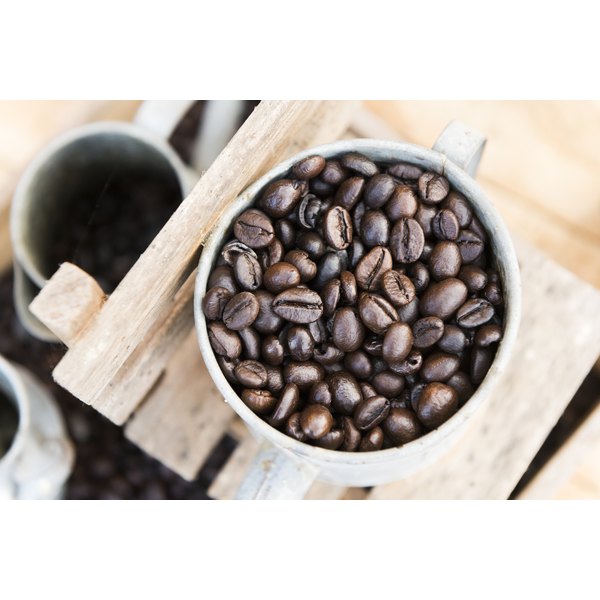 When it comes to coffee, those in search of the ultimate buzz live by the adage "the stronger, the better." But is there such a thing as too strong? Enter Black Insomnia, a coffee so intense that it may be hazardous to your health.
Dubbed the "world's strongest coffee," the South Africa-based brand recently became available in the U.S. on Amazon and is creating quite the stir due to its copious amount of caffeine. According to the Caffeine Informer, an educational website about caffeine, Black Insomnia has 58.5 milligrams of caffeine per fluid ounce — nearly three times the amount in a Starbucks dark roast and five times as much as a McDonald's coffee.
In fact, only two other coffee brands come close in terms of caffeine: NewYork-based Death Wish Coffee, with 54.2 milligrams per fluid ounce, and Nespresso OriginalLine coffee capsules, which have 44.4 milligrams per fluid ounce.
"If you want to stand out, you need to be the 'est' — the biggest, smartest, strongest or cheapest," Black Insomnia founder Sean Kristafor told CNN. "So when we wanted to compete in coffee, as a caffeine product, we had to be the strongest. But obviously, we don't exceed the world guidelines."
The FDA recommends individuals consume no more than 400 milligrams of caffeine per day, or roughly three to four cups of brewed coffee. A 12-ounce cup of Black Insomnia can top 702 milligrams of caffeine, coming in well above the recommended daily limit. However, Kristafor told CNN that the level is well within the limits for a shot.
While Caffeine Informer has listed it as one of the "Most Dangerous Caffeinated Products," just how hazardous is it? It really depends on how sensitive you are to caffeine, according to Dr. Sharonne N. Hayes, M.D., cardiologist at the Mayo Clinic and professor of cardiovascular diseases. "It may not cause a serious medical issue, but it may be uncomfortable.
For example, people with arrhythmias are triggered by caffeine and may experience palpitations," she explained to TODAY. Caffeine Informer editor Ted Kallmyer told CNN that most of Black Insomnia's customers have already built up caffeine tolerances, but drinking the strong brew could be problematic for someone who "inadvertently" consumed a cup.
Then there is the issue of caffeine addiction. Dr. Hayes told TODAY that if you "upgrade" to Black Insomnia, "you will gain a higher caffeine tolerance because of the vasoconstriction," which means your old Starbucks or McDonald's java just won't cut it anymore.
"Plus, we know how important sleep is for general health and cardiovascular health in particular," she added. "Drinking this coffee later in the day may compromise your quality of sleep, which could introduce a whole host of health issues." The folks at Black Insomnia clearly beg to differ, as the company's slogan is #SleepingIsCheating.
Bottom line: If you are a hardcore coffee drinker and want to fuel your addiction, imbibe this new product with caution. For the rest of us, it's probably a better idea to stay away — unless you really do want to suffer from insomnia.
What Do YOU Think?
How much caffeine do you consume per day? Do you think Black Insomnia is safe enough to be sold in the United States? Have you ever overdosed on caffeine?