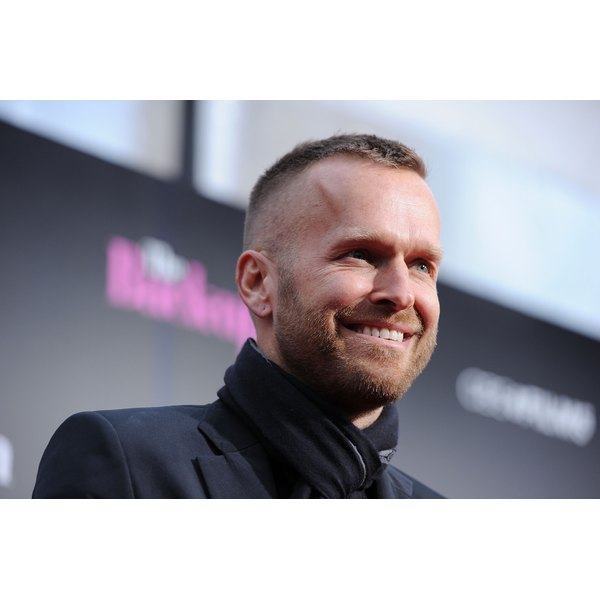 It hasn't even been a month since Bob Harper shocked fans by confessing he survived a heart attack, and he is already changing his health routine to ensure a longer life. Harper, famous for his work as a fitness trainer on NBC's weight-loss reality series "The Biggest Loser," updated his Instagram account on Wednesday with a photo of his delicious dinner showing how he's using food to recover.
Harper's doctor has adjusted his diet to include ingredients from the Mediterranean diet, such as plenty of fish, fruits, vegetables, legumes, olive oil, nuts, dairy products and moderate amounts of wine. Known as one of the healthiest diets in the world, the Meditteranean diet can lower LDL levels (bad cholesterol), reduce the risk of heart disease and cardiovascular mortality and possibly even reduce the risk of overall mortality, according to experts at the Mayo Clinic.
Celebrity nutritionist and author of "Women's Health Big Book of Smoothies and Soups" Lisa DeFazio agrees. "A Mediterranean diet is ideal because it emphasizes healthy monounsaturated fats, such as olive oil and nuts," she tells LIVESTRONG.COM. "This heart-healthy diet is rich in mainly plant foods and anti-inflammatory foods that restore health and heal the body. [It is] rich in antioxidants and lean protein to fight disease and keep your immune system strong."
Harper shared his frustration over not being able to do his CrossFit workout on Thursday due to taking a stress test, but that it's probably best he focuses on taking things slowly and sticks to his diet. DeFazio says he's on the right track. "Top foods are olive oil, almonds, avocado, salmon, unlimited vegetables and beans!"
As DeFazio explains, heart attacks can be caused by genetics and stress. The former is Harper's case. He told various media outlets his family suffers from heart problems, and he even lost his mother to a heart attack. If you're in the same gene pool, you can at least control what you eat by following a heart-healthy diet to increase your odds of living a long life.