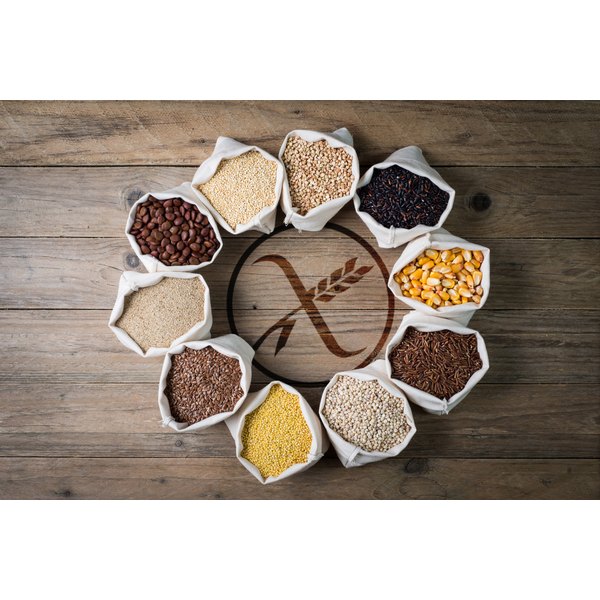 These days it seems like everyone and their mother is gluten-free. Followers of the diet are convinced that gluten — a protein found in a variety of grains like wheat, rye and barley — is the devil, avoiding it at all costs. But, as it turns out, eating gluten-free may not be the one-way ticket to health we always thought it was. In fact, a new study shows that eating gluten-free can actually have some pretty startling health consequences.
According to a new study published earlier this month, there could be some pretty negative, unintended consequences of going gluten-free, including elevated levels of toxic chemicals, such as arsenic, lead and mercury. "Compared with those who ate gluten, the gluten-free participants had nearly double the total amount of arsenic compounds in their urine. Their blood had around 60 percent more total mercury compounds," reports Ars Technica in an analysis of the study.
Despite the fact that less than 1 percent of Americans have diagnosed celiac disease, an estimated one in five American consumers reported consuming gluten-free food in 2015 (that's a 67 percent increase from 2013). Food companies, as you can imagine, are raking in the profits by slapping the GF label on everything possible, coming up with pricey gluten-free products from pancake mix to frozen pizza.
The authors of the study explain their findings: "Commercial gluten-free products primarily contain rice flour as a substitute. Emerging evidence suggests rice-based products can contain high levels of toxic metals; rice is a recognized source of arsenic and methylmercury exposure." We bet you didn't think of that one while grabbing for the gluten-free Betty Crocker brownie mix at the store.
But high arsenic and mercury levels aren't the only risks for those adhering to a gluten-free diet. Former Harvard Health editor Holly Strawbridge warns, "If you're determined to go gluten-free, it's important to know that it can set you up for some nutritional deficiencies." Strawbridge notes that a gluten-free diet can lead to a vitamin B-9 deficiency, given that fortified breads and cereals have become a major source of B vitamins in the U.S.
"This can be a problem for anyone," explains Strawbridge, "but it's especially worrisome for women who are pregnant or may become pregnant. They need vitamin B-9, more commonly known as folate or folic acid, to prevent birth defects." She adds that excluding whole wheat probably means you're not getting enough dietary fiber, which the bowels need to function properly. What's more, gluten-free products typically cost more, and they contain more sugar, fat and sodium to compensate for lack of taste.
This isn't the first time a supposedly healthy food has been proven to be bad for you. Remember when margarine was promoted as being healthier than butter — to such an extent that many people considered it a health food? That was the result of a damn good marketing campaign and the government backing the promotion of the butter substitute. Years later — after billions of sticks of margarine had already been consumed by Americans — it came out that the partially hydrogenated oils that make up most margarines increase blood cholesterol levels and the risk of heart disease.
Moral of the story: Think before you jump on the latest "nutritionist endorsed" diet fad.
So before you go gluten-free because everyone else in your SoulCycle class is doing it, think about the nutritional deficiencies it can lead to as well as the adverse effects it can have on your blood and urine. It's also important to know that not all gluten is created equal: If you do decide to buy some bread, pass up the overprocessed white variety and pick up a gorgeous whole-grain boule from your local bakery instead.
—Erin Mosbaugh
Erin has made telling stories about food her profession. You can find those stories in Food & Wine, LA Weekly, Serious Eats, KCET, Robb Report and First We Feast.
What Do YOU Think?
Are the potential health risks associated with a gluten-free diet worth the benefits? Are people too quick to jump on the gluten-free bandwagon?