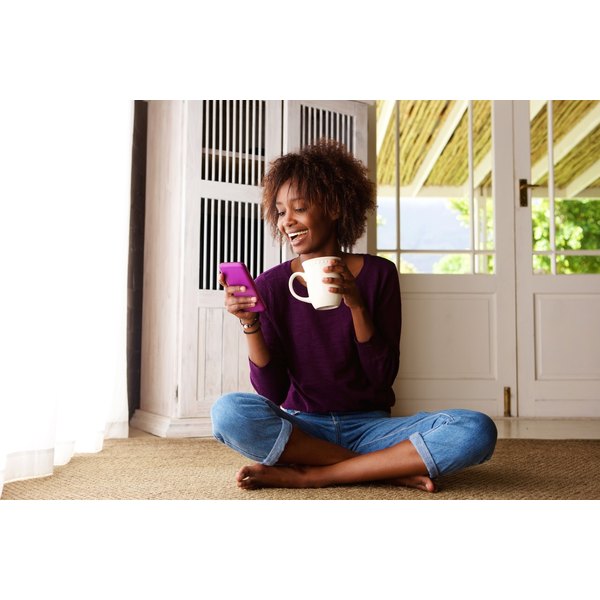 Birth-control pills and condoms have been the most popular contraception devices for several decades, but technological advances may have found a way to change that. A new app has recently become the first of its kind to be classified as a medical device — meaning pregnancy prevention could be as simple as a download.
Natural Cycles, cofounded by Swedish particle physicist Elina Berglund, uses an algorithm she developed that looks at a woman's body temperature and menstrual cycle data to determine the days she is most fertile. All that is needed on the user's end is a thermometer and a monthly or yearly subscription to the app. TÜV SÜD, an international service corporation focusing on consulting, testing, certification and training, recently approved it as a class IIb medical device, giving it credit as an actual form of birth control.
The app requires women to manually record their temperature every morning and enter it in, which then provides her with a signal: red means she is fertile and should not have unprotected sex ; green tells her she's not currently fertile and there is a low risk of pregnancy.
The concept is basically the techie version of natural family planning — an alternative birth-control method involving ovulation tracking by temperature increases or changes in cervical mucus. Instead of having to keep track of numbers via pen and paper and calendars, the app does the work for you. Like most ovulation tests, the longer you use the app the more attuned it becomes to your menstrual cycle, and, in turn, there will be more "green days."
A recent study of 4,000 Swedish women concluded that the app was almost as effective as the pill and, if used correctly, only five women out of every 1,000 would experience an accidental pregnancy. The findings have done little to convince some sexual health organizations that the app is the magic solution to preventing pregnancy, which point out that the study was not only conducted by the company itself, but the data was analyzed retrospectively and the participating women were only between the ages of 20 and 35. The company told BuzzFeed News it is in the midst of more extensive testing, which will be published soon in a peer-reviewed journal.
The news outlet also points out that even if Natural Cycles is effective as birth control, it isn't a solution for lazy or forgetful people: If someone can't remember to take the pill every day they likely aren't going to take their temperature every single morning.
"You really have to commit to it, whether you're doing it the traditional way or you're using an app. You have to take your temperature every morning and record that, because without all that data it's not really any use to you," Bekki Burbidge, head of communications at sexual health charity the FPA, told BuzzFeed. "It's not a method that's going to suit everybody."
While the app is marketed at preventing pregnancy, co-founder Berglund explains that many users get more bang for their buck by eventually using it to get pregnant.
"When it comes to contraception, it's all about choice. It's not like one solution will fit all women," she said. "Our typical user is in a stable relationship a few years before wanting to have kids. At first she starts to use the app to prevent pregnancy, and when she's ready [to get pregnant] she switches to plan, and usually she gets pregnant quite quickly because the app already knows her body and cycle."
Natural Cycles is currently available for download with a monthly plan for $9.90 per month or $69.60 yearly. They also offer a monthlong free trial for those who aren't ready to commit.
For those not quite ready for the baby-making stage of life, it might be in your best interest to keep your pill prescription until more conclusive studies have been published — or else the next app you purchase might be a pregnancy tracker.