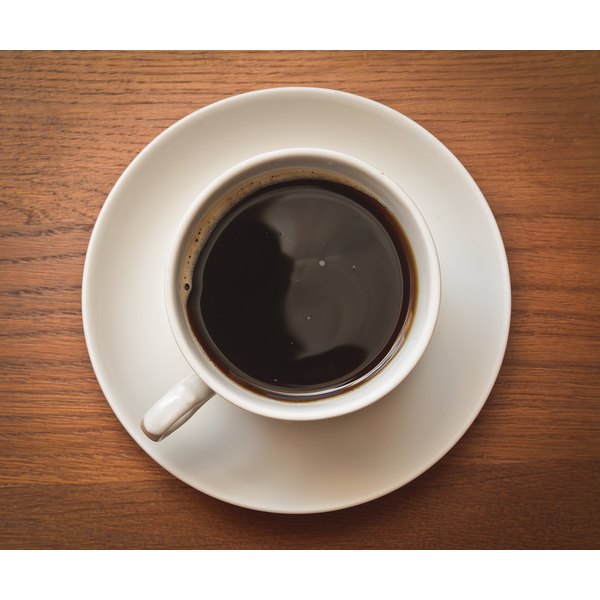 If there is one thing that always helps us get through a rough morning or a long afternoon, it's coffee. But it turns out that the caffeinated nectar of the gods might not be around forever ­ — and millennials are to blame.
According to a recent report from Bloomberg, the demand for coffee has never been higher, and it's all thanks to those coffee-loving recent grads — the group responsible for making up 44 percent of the world's coffee drinkers.
Millennials are drinking more coffee than any previous generation. According to Bloomberg, they're consuming enough on a daily basis to make up for the decline in older generations. In the past four years, coffee intake has increased from 34 percent to 48 percent in millennials ages 18 to 24 and from 51 percent to 60 percent in millennials between 25 to 30.
The coffee craze is also starting earlier in life, Bloomberg's data explains: "Younger millennials, born after 1995, started drinking coffee at about 14.7 years old, while older millennials, born closer to 1982, began at 17.1 years."
And if that wasn't enough to get you itching for a cappuccino, as coffee intake increases, we are also heading into what looks to be a pretty dismal global shortage of coffee.
Munchies reports that coffee supplies are currently under threat in major producing areas like South America and Brazil due to everything from rising temperatures to coffee rust: "In around 2012 about half of South America's coffee crop was wiped out, and experts predict that by 2050 half of the world's current coffee-growing regions could be unsuitable for production."
But that decrease in production isn't stopping coffee chains from trying to increase consumption. In fact, in a 2015 shareholders meeting, Starbucks announced that they have grown from 125 stores to 22,000 stores in 66 different countries over the past 23 years — a staggering growth that more than facilitates America's coffee fixation.
The result of the increased coffee consumption and dwindling market supply is leading to what Bloomberg outlines as soaring market prices for the precious beans. Arabica beans surged up 6 percent just in the past week — their highest level since February 2015.
Harish Sundaresh, a portfolio manager and commodities analyst in Boston for the Loomis Sayles Alpha Strategies team, told Bloomberg: "[Demand] has been running well above expectations, thereby tightening coffee markets significantly."
Fortunately for coffee lovers, 2050 is still a ways away, and stockpiles are currently at their highest levels since 2000, according to Bloomberg. But with demand this high, the $4 cold brew at the neighborhood coffee shop is starting to make a bit more sense.