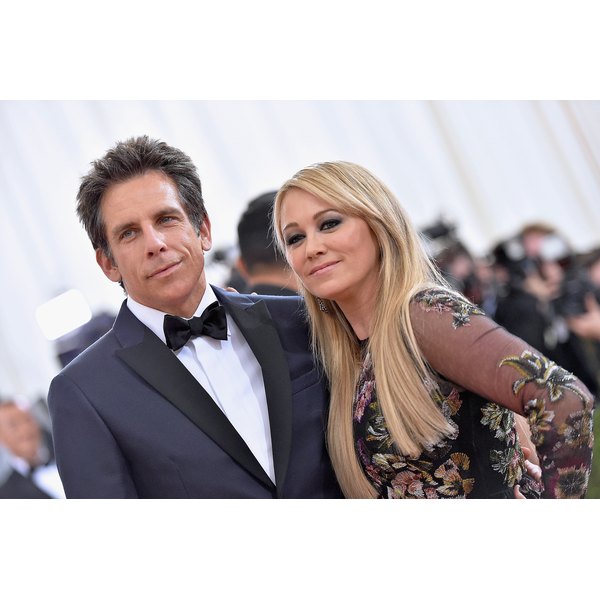 As a guest on Howard Stern's SiriusXM show Tuesday, Ben Stiller revealed that he was diagnosed with prostate cancer two years ago at age 48 — and is now cancer-free.
Stiller, who was joined by his doctor, Edward Schaeffer, spoke out about his fight with the disease in hopes that other men will get tested and monitored earlier in their lives. The cancer was detected thanks to a prostate specific antigen (PSA) test his doctor added to his blood work during a routine annual physical.
Although Stiller does not have a family history of prostate cancer his doctor decided to monitor his PSA levels as a precautionary measure. After seeing an increase in his PSA levels over the course of 18 months, his doctor recommended he go to a urologist who decided he needed an MRI. That's when they found the tumor.
"So, yeah, it's cancer," Stiller's doctor told him, as he recounted in an essay published to Medium following his appearance on Howard Stern.
Stiller went on to explain that his Gleason score, the system by which doctors outline the severity of a cancer, was categorized as mid-range aggressive cancer. In his case, surgery was recommended.
The early catch was what helped Stiller beat his cancer — and quickly: "I got diagnosed with prostate cancer Friday, June 13th, 2014. On September 17th of that year I got a test back telling me I was cancer-free. The three months in between were a crazy roller-coaster ride with which about 180,000 men a year in America can identify with."
In his heartfelt essay, Stiller credits the PSA test with "literally saving his life," thanking a doctor who started keeping track of his baseline PSA levels at age 46. Noting that if he had waited until the recommended age by the American Cancer Society — 50 years old for men of average risk — it very well may have been too late for him.
But the PSA test Stiller had remains controversial. While the test can help detect early forms of cancer, according to the American Cancer Society, "there are still questions about whether the benefits of screening outweigh the risks for most men." The PSA test can sometimes give false positives or false negatives, according to the National Cancer Institute.
As Stiller notes in his essay, the issue is a complicated one, but perhaps the actor's very public story of his triumph over cancer thanks to the PSA test will encourage more research on the issue and more awareness among men and their doctors around early detection.