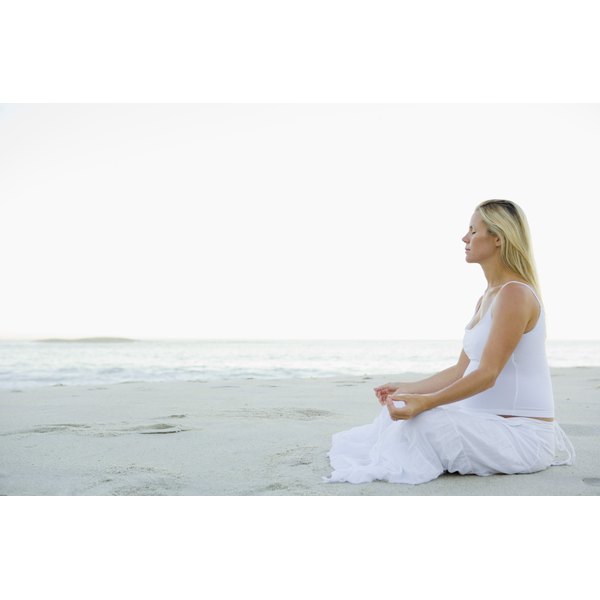 Most new mothers know their bodies will need time to heal and bounce back to what they used to be. The question is, how much time? Our experts explain what's going on physically and emotionally right after giving birth and what can be done to help expedite the recovery process in the healthiest way possible. It can help to know what to expect from your body when you're done expecting.
I caution new moms to start slowly. Your body has been through a lot. Give it the time it needs to recover.

Jennie Brooks, health expert and nutritionist
Body Basics
With all of the changes in skin elasticity, possible stitches and pelvic issues, birth can leave your body feeling like a war zone. Dr Suzanne Gilberg-Lenz, an obstetrician based in Beverly Hills, California, said dealing with that trauma is the first step to recovery.
"The physical stress of a vaginal birth includes soreness, which happens to up to 70 percent of women," Gilberg-Lenz said. "There will also be swelling for those women who had long labor, but these are short-term discomforts -- one to two weeks."
A severe laceration or tear happens in less than 4 percent of childbirths. That can lead to extra pain and possible bowel incontinence. More common, says Gilberg-Lenz, is urinary incontinence that can linger for six weeks to three months. If this happens to you, don't panic or believe it's forever.
"It happens because the pelvic floor muscles are weakened by the birth and take time to heal," said Gilberg-Lenz, who has been featured on the "Today" show and "Dr. Drew's Lifechangers."
There's another factor in pelvic recovery. In the third trimester, your body releases the hormone relaxin, which helps the pelvic ligaments stretch to accommodate the birth. In some women that brings on short-term pelvic laxity that Gilberg-Lenz said can increase lower back pain. After the birth, all the bending and lifting you'll be doing may increase the chance for more back and neck pain.
Finally, there are your feet. Yes, it's true, a mother's feet often grow during pregnancy because of hormonal surges.
"I went from a 7 1/2 to an 8, then an 8 1/2," Gilberg-Lenz said. "Thank God I stopped having kids."
The Emotional Recovery
When it comes to taking care of your emotional health as a new mom, first and foremost is to give yourself a break emotionally. You can only do so much. Gilberg-Lenz says you don't need to succumb to "some stupid supermom fantasy mentality."
"You must eat and drink and take your vitamins; you must rest when your baby rests," she said. "If you don't take good care of yourself you can't take good care of anyone else."
You also have to lean on others. Gilberg-Lenz says that group can be professional people for health concerns or friends and family for household chores and shopping. The bottom line is you can't do it all, and you shouldn't feel like you have to try.
"If having a baby doesn't teach you the importance of community, nothing will," she said.
Family and friends can also keep an eye on the new mom for symptoms of postpartum depression. If the blues go on for more than two or three weeks, or five or six hours of sleep for three nights a row doesn't restore the mother's energy, it may time to call in a doctor.
Bonding with the baby during this time is a major emotional experience. Family therapist Michelle Barone says to keep your infant close, with lots of skin-to-skin contact.
"Making eye contact, playing and singing are all ways to engage and connect with your baby," she said. "Some moms like to do a massage class, or a mommy and me group to learn ways to connect."
Staying bonded with your spouse matters too. Barone advises you do the caregiving as a team whenever possible.
"You're both learning about the baby and creating a new dynamic in the family," she said. "Sharing (news) about your day and keeping interested in what is going on with your spouse is one way to stay connected."
Gilberg-Lenz also advocates "getting outside for fresh air, even if it's just for five minutes every single day." She also says you should maintain your daily self-care habits, such as a hot shower.
"You'll be amazed how quickly those (pressures) fall by the wayside and how good it feels to do it," she said.
Eat Well, Exercise Right
Jennie Brooks is a Charleston, South Carolina-based holistic health expert and nutritionist. She owns B FIT, a personal training and fitness education service, and specializes in helping women regain their health and fitness postpartum. The focus needs to be on the baby's weight issues, not her own.
Brooks says to stick to whole foods as "processing foods decreases its nutritional density." You can get the most for your money with vegetables, fruit, beans, seeds and nuts -- except peanuts. All of them, she said, are top nutrient-dense foods.
She also points out that lack of sleep can lead to bad eating decisions.
"Let's face it, you will never sleep as soundly as you did before your sweet bundle of joy arrived," she said. "It is easy to go for quick energy fixes like caffeinated beverages and sugary foods, but that short-time reprieve will lead to long-term energy depletion, irritability, difficulty sleeping and overall exhaustion."
Brooks recommends you keep fruit on hand and make large batches of smoothies. You can freeze those if you want a handy treat.
Nuts and seeds are also on the healthy body menu. Dried fruit with almonds, walnuts, pistachios and seeds, such as sunflower, "make a great healthy snack over chips, cookies and other processed foods any day," she said.
As far as exercising goes, Brooks says it shouldn't be all about getting your pre-baby body back super fast.
"I caution new moms to start slowly," she said. "Your body has been through a lot. Give it the time it needs to recover, usually two to six weeks."
She advises starting off with walking or strolling with your baby and gentle stretching.
"Jumping right back into your old fitness routine or committing to four weeks of P90X can backfire," she said. "For one, overexerting yourself without ample time to rest will only lead to energy depletion, and your body will crash."
Finally, if you're breastfeeding, Brooks said high-intensity or overly long periods of exercise can deplete your milk supply.
"Pay attention to how your body responds and plan your exercise regimen accordingly," she said.