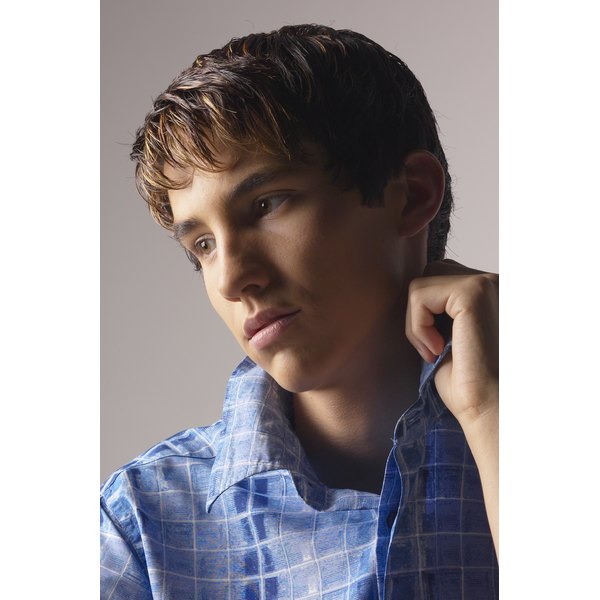 The teenage years are times of transition. The space between childhood and adulthood can often be confusing and distancing from what a teen has previously known. Bonding activities for teens either between one another or family members can help teens keep a sense of stability in life as they grow from child to adult.
Bonding with Parents
Teens are notorious for needing space and the ability to separate from their parents. At the same time, teens need their parents and can benefit from continued or strengthened connection. Bonding activities between parents and teens can help continue a strong relationship from childhood and heal a strained relationship. Some ideas for bonding include starting a new activity together such as roller skating, exercise or martial arts; reading a book together, having a weekly date time, writing to each other in a journal that you pass back and forth, or simply setting aside time to listen to what's going on in your teen's world.
Bonding with Siblings
Teenagers who have siblings may understandably want space to explore their own interests. Family togetherness is still important and can help teens maintain a sense of solidarity even with typical teen challenges. Some ideas for teen and sibling bonding include making meals together one night a week, and playing a board or clean-up game. You could also encourage baby sitting if the teen is interested, invite the teen to read books to young siblings, or invite older siblings to mentor the teen.
Bonding with Friends
Teens may have opportunities for bonding if they are in school or extra curricular activities. It can also be helpful to spend time bonding in other ways. Some ideas for teen-to-teen bonding include having a slumber or other planned party with specific games to help break the ice like personality tests or interviews. Teens could also try an activity they haven't tried before or one they would like to learn, or host a dinner together for their families.
Inner Bonding
Teens need not only to bond with others, but also with themselves. Teens can learn about themselves through writing in a journal, making lists of what they want and don't want in their lives, writing down dreams, and making a list of goals in 5-, 10- and 20-year increments. Teens can boost their self-esteem through talking with a counselor or other trustworthy person who can help them work through problems and reach their goals.