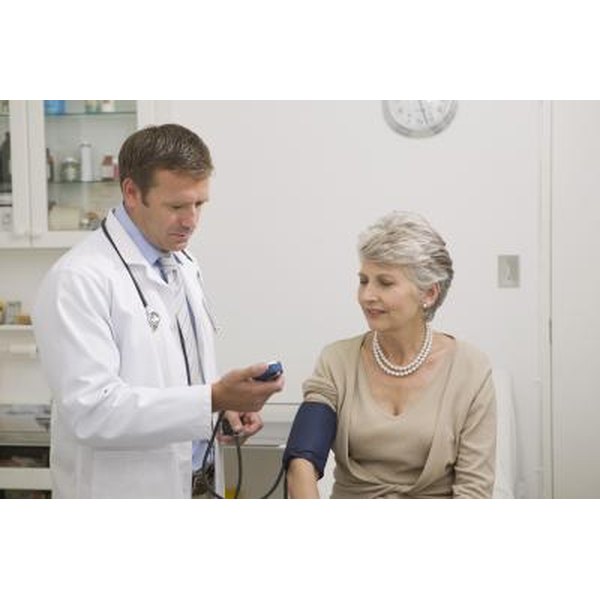 A vascular doctor specializes in the diagnosis, management and treatment of diseases of the arteries and veins. Vascular doctors treat these diseases with drug therapy and specialized surgical techniques.
Education and Training
Following a four-year college degree and graduation from medical school, future vascular surgeons can complete a five- or six-year residency in vascular surgery, or they can complete a five-year residency in general surgery followed by a two-year fellowship in vascular surgery.
Certification and Specialization
Vascular doctors seeking board certification in their specialty after completing their education and training take the vascular surgery specialty examination given by the American Board of Surgery. Vascular doctors may also take other board examinations, such as ones for general surgery or pediatric surgery.
Conditions Treated
Vascular doctors help patients with a wide variety of diseases affecting the arteries and veins, with the exception of conditions that affect the heart or brain. Vascular surgeons treat complications from diabetes, blockages in the arteries or veins, clots, aneurysms, varicose veins and other vascular diseases.
Where They Work
Although most vascular doctors work in a teaching hospital, smaller community hospitals will sometimes have a vascular surgeon on staff, as will freestanding surgical centers and large private surgical practices.
Finding a Vascular Doctor
There are many ways to find a vascular doctor. Asking for a referral from a family doctor is the easiest way, but patients can also search online through resources developed by professional organizations that represent the specialty. The Society for Vascular Surgery offers a searchable database, as does the American Board of Surgery.